Hayabusa Hex Mid-Thigh Fight Shorts
Hayabusa Hex Mid-Thigh Fight Shorts
FREE SHIPPING
We offer free shipping for the continental US and on orders over $25 in Canada.
This promotion is not applicable to international orders, previous purchases or gift cards. Cannot be redeemed for cash. Terms of offer are subject to change.
STEPS FOR EXCHANGING OR RETURNING AN ITEM:
Visit our self service exchange portal and simply add the same email you shopped with at the top of the page.
Once your return is authorized, you'll receive step-by-step instructions and a prepaid shipping label via email.
INSTANT REFUNDS
When you choose to exchange an item you may qualify for instant refunds which make it easy and speedy to get your new item in exchange for the one you didn't want to keep.
Hayabusa's iconic Hexagon Fight Shorts are now available in a mid-thigh length! Built with the same ultra high-strength fabric and stretch panels for maximum mobility, they're perfect for dynamic striking and grappling training. Featuring no hardware for safety and comfort, the hook-and-loop closure, drawstring and silicone waistband will keep these shorts locked to your waist no matter where training takes you.
Ultra High-Strength Build
Materials: Exterior: 100% high tensile strength polyester. Inseam: 88% polyester, 12% elastane
Waistband: Silicone lined hem
Stitching: Reinforced stitching
Best for: Striking, grappling, cardio, cross fit & more
Care Instructions: Machine wash cold, hang to dry.
Athlete is 6'2 (188cm) 195 (88kg) wearing a Medium.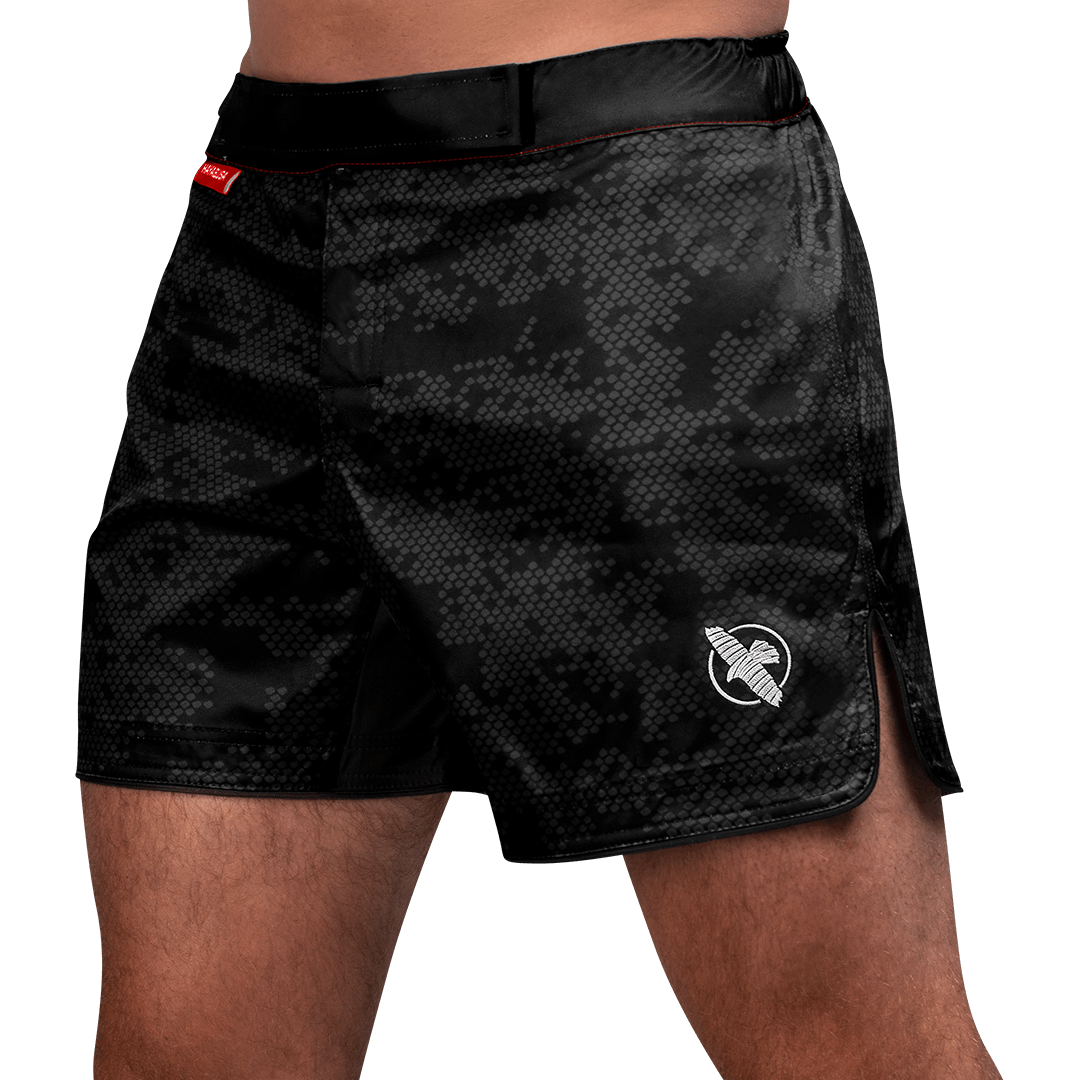 Ultimate Versatility
Built for MMA training with a mid-thigh cut that allows you to maximize your mobility. These fight shorts are perfect for unpredictable training sessions, providing the flexibility to switch between striking and grappling with ease.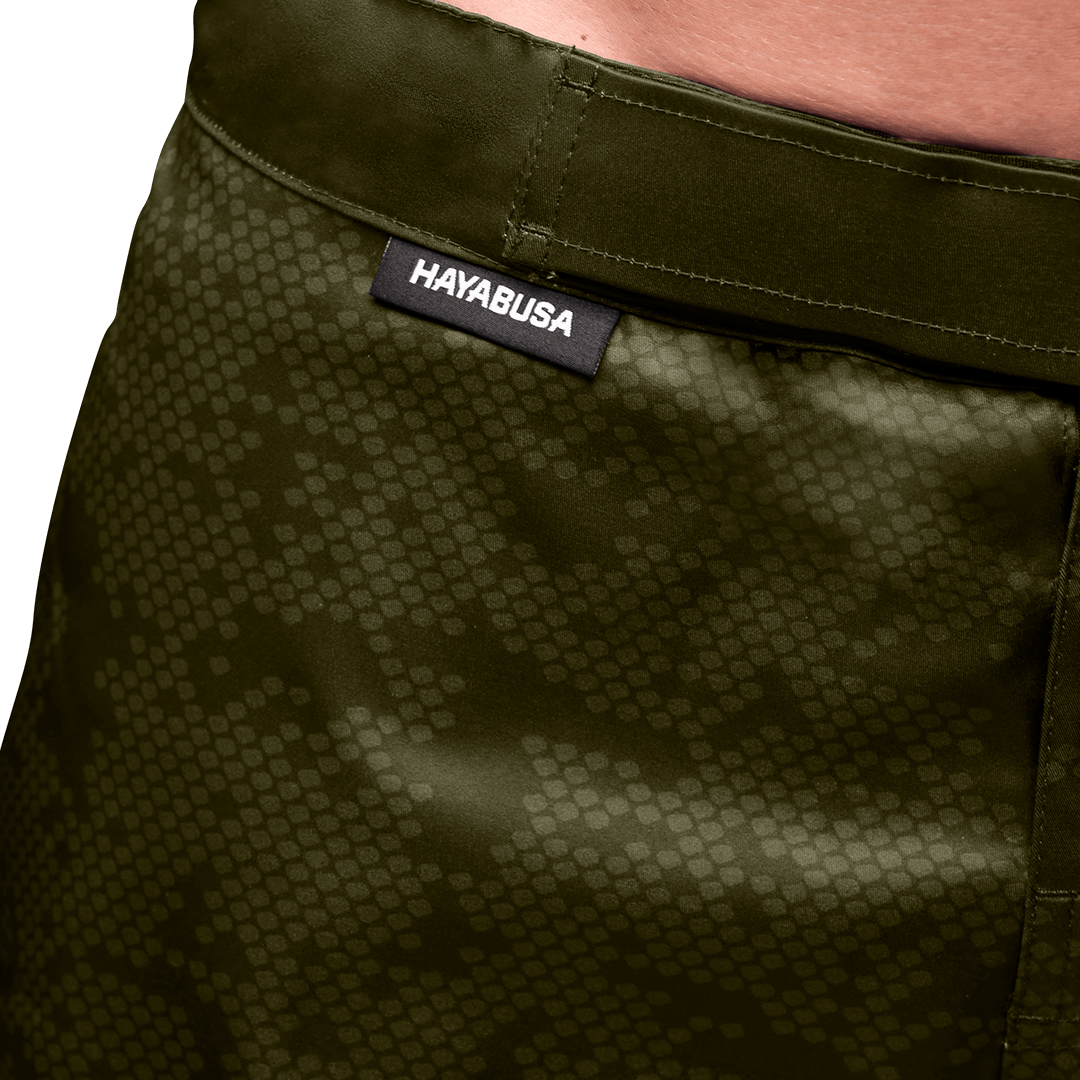 Ultra High-Strength
Constructed to endure years of rigorous training. Hex Fight Shorts are made with an ultra high-strength fabric that withstood over 790 newtons of force in lab testing for tensile strength. Rest assured these shorts are built to last.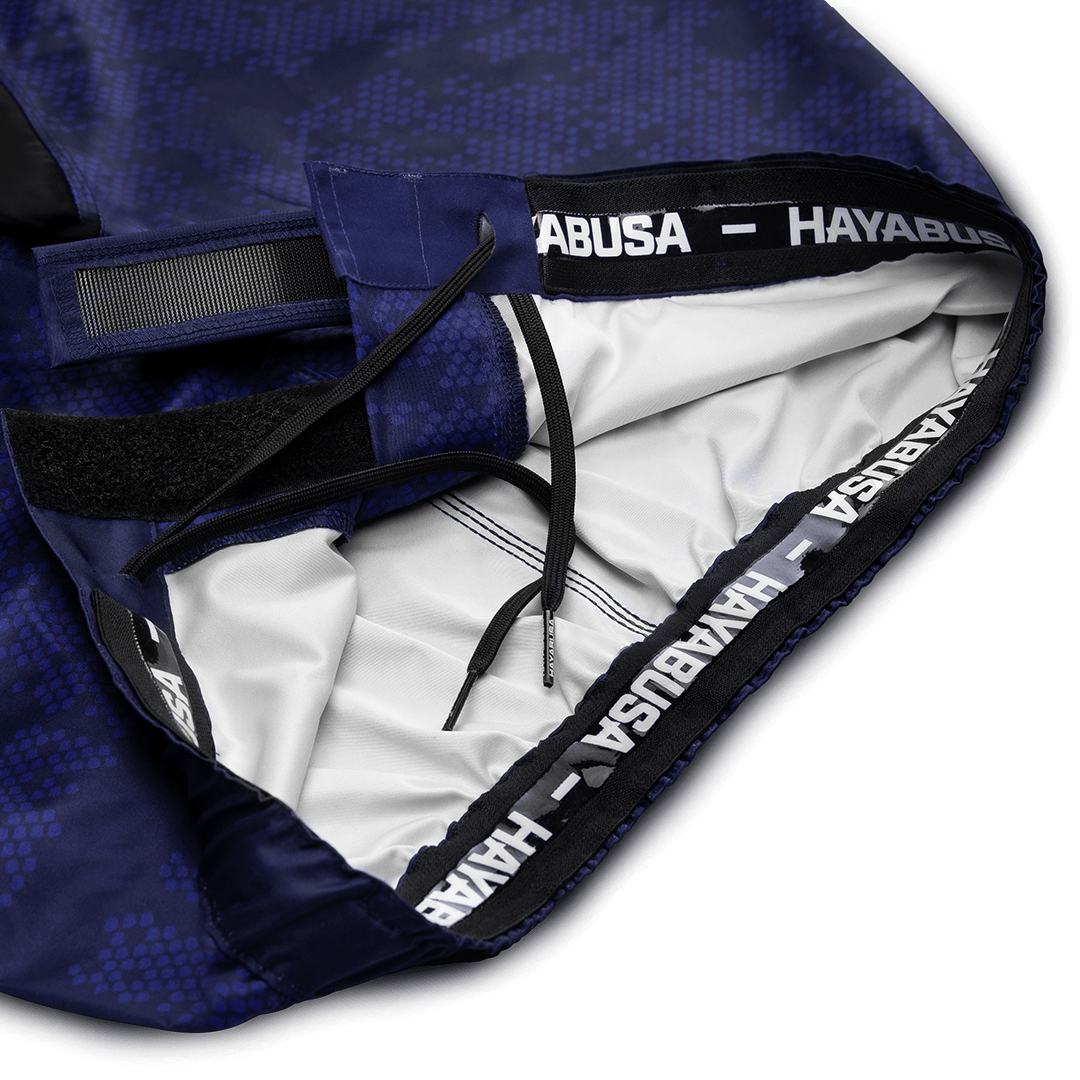 Comfort & Fit
Designed with an adjustable fit that locks your shorts in place as you train. The form-fitting elasticated waistband is lined with silicone to prevent your shorts from shifting out of place while you move.