There's a toughness that permeates Andi Ward's spirit.
She navigated a childhood that included a father who, in her words, wasn't the greatest person. She later joined the U.S. Navy, pushing through the rigors of boot camp and being deployed overseas. She later dealt with being homeless.
Then, there was the battle within.
"So the biggest fight, by far, was the fight against myself actually," Ward told Hayabusa during an exclusive interview. "I was addicted to methamphetamine for five years and I also had a pretty big alcohol addiction on top of that, so that was overwhelming. But to be on the other side of that, I've been sober for four years now, I just feel amazing. My life really started once I was able to figure out that situation."
The Omaha, Nebraska native has indeed pulled through. That fighting spirit helped her face those childhood traumas, kicking her addiction and continuing her education at California State University Northridge. The Navy veteran is also a trainer at Unbreakable Performance Center in Hollywood.
She's navigated the darkest part of her life to find a light in which to thrive. Part of that darkness includes sexual abuse, which ignited her addictions. During the time Ward was using drugs and alcohol, she was attempting to mask and cope with the pain of feeling alone and not knowing her true worth.
Thankfully, she's conquered her dependence and has a renewed outlook.
"It's a continual journey, of course," she said. "I got sober and I took a year off and I really got to know myself. I let myself heal."
As she allowed herself to heal from that trauma, Ward pulled back a bit from society to re-center herself mentally and physically. Once ready, she got back to engaging socially. Ward re-entered school, which she left prior to joining the military, to pursue her degree in kinesiology. She'll finish her studies in 2021. Ward also began to participate in activities that got her back into a community feel. Something she missed since leaving the Navy.
Once I could trust myself, I could trust other people.
— Andi Ward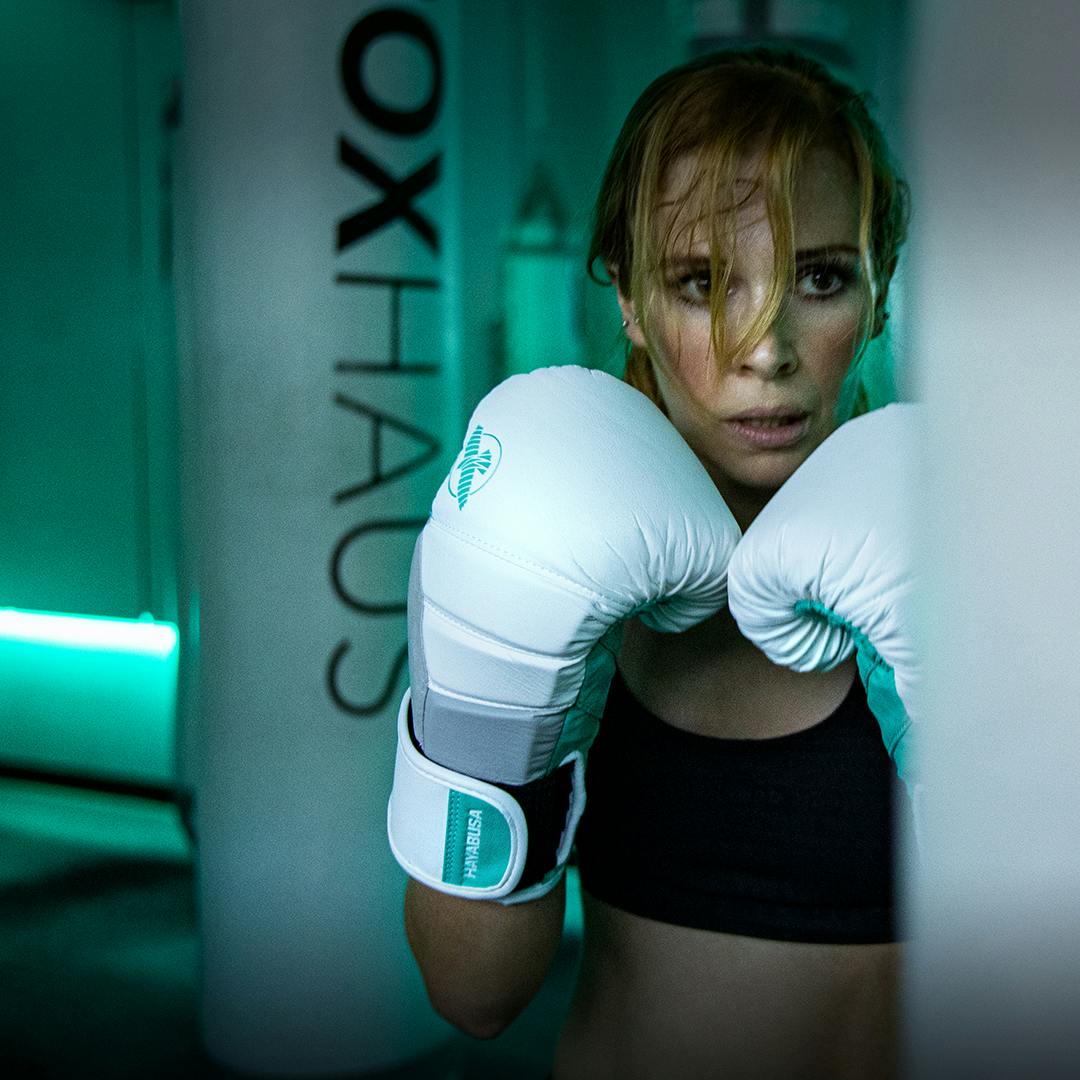 "Once I could trust myself, I could trust other people," she said. "And trusting people doesn't mean that I'm going to give you my car keys or give you my house key. It means that I trust you for who you are and (for) showing up today and for the connection that we can have and for how that feeds our souls. As human beings, we need connection with people."
Ward's community included dancing, scuba diving, and physical fitness groups, which includes Merging Vets and Players (MVP).
MVP is a non-profit founded by FOX Sports NFL analyst Jay Glazer and former U.S. Army Green Beret and NFL player Nate Boyer. Created in 2015, MVP is an effort to help combat veterans and former professional athletes transition into civilian life after shedding a uniform they've worn for years. Based at Unbreakable Performance Center in Hollywood, MVP has affiliates in Atlanta, Chicago, Las Vegas, and New York. The program features weekly fitness sessions, ending with a huddle where members share their experiences. For some, the skills learned in the military or in the sports arena can be difficult to apply outside of the uniform and that's where MVP steps in to provide a support system.
It's during those sessions as well as the many other activities in which she's involved, Ward appreciates the common thread that binds her and her fellow veterans.
"The thing about the military is you all go through boot camp," Ward said. "So you all go through this really extensive training that makes you almost exactly the same. So we all think the same. We just are the same in so many ways, so to be around a group of veterans, you just feel like you're home. Everything clicks, especially combat veterans because we've all been in a situation where our lives depended on the person next to us. … It really feels good to belong to a group like that."
It's a group that is highlighted by a key characteristic, according to Ward: The willingness to put someone else's life before their own.
"People in the military have an extreme depth of service," she said. "They want to give to other people."
Highlighting that statement is the fact Ward is also employed by Heroes' Movement as a coach. That program provides free strength and conditioning classes for military veterans. A number of her clients are homeless veterans.
Ward has a fighting spirit that can be traced to key moments in her life. In high school, she regularly trained in Taekwondo. As a construction electrician with the Seabees and a member of Naval Mobile Construction Battalion 3, Ward was deployed to Iraq in 2008 to support combat missions. The following year included a humanitarian deployment to Africa.
Meanwhile, her involvement in the MVP program today has provided the valuable lessons and techniques of boxing, sustaining everything that has kept her moving forward in life.
The sum of Andi Ward's life, no matter how difficult or dark, has created a roadmap filled with perseverance, toughness, and, maybe most importantly, fight.
"I definitely consider myself a fighter," Ward admitted. "Anyone who's been through challenges and has overcome them is a fighter. I've been through so many different challenges, and each challenge just makes me a stronger person."