Cardio training is one of the most significant ways to drop pounds, but what are the best fitness exercises to burn the most calories? How to burn calories fast with cardio workouts? And do sauna suits really work for weight loss? 
In this blog, we'll dive into specific cardio workouts, such as boxing and kickboxing, which are designed to aid weight loss as well as other significant health benefits. We'll also discuss the best sauna suit for a boxing cardio workout and the important part they play in burning more calories.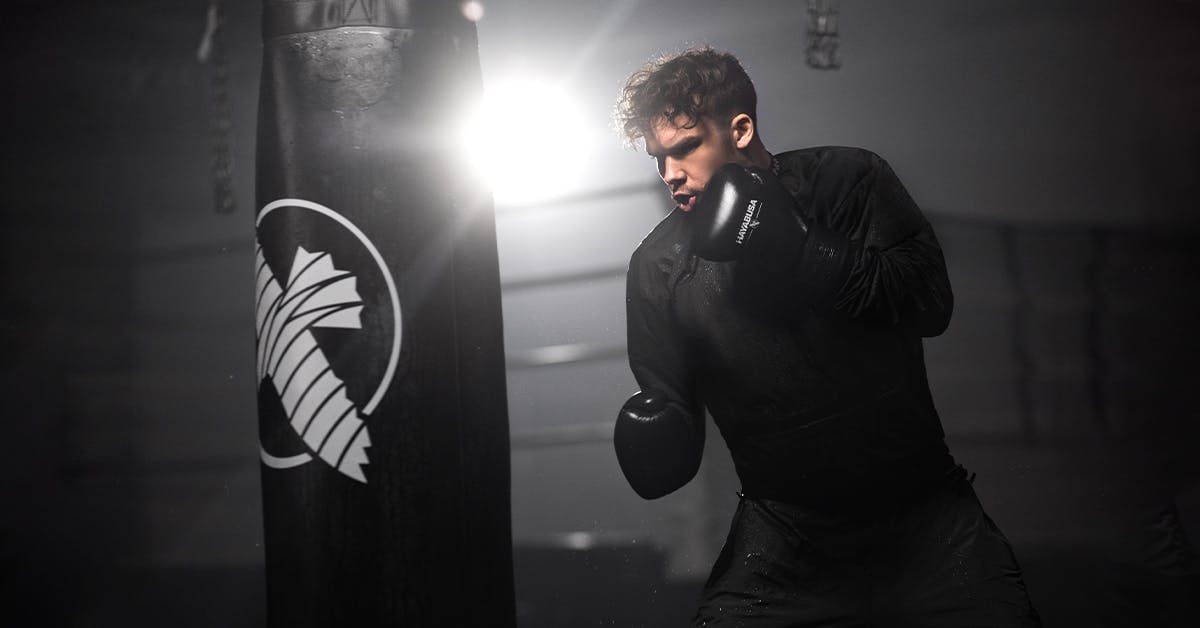 Exercises That Burn the Most Calories in 30 Minutes
You should aim to get at least 30 minutes of cardio activity a day. The good news is you can do cardio for weight loss at home, outside, in the gym… wherever is most convenient for you.  But what are the best cardio workouts for fat loss and muscle gain? 
High-intensity activities and strength training that get the heart rate up will burn more number of calories. For instance, a 30-minute sparring/cardio boxing workout with heavy bag burns as much as 324 calories for a 155-lb. person. Meanwhile, martial arts, such as judo, karate, and cardio kickboxing, can burn upwards of 360 calories in the same amount of time. 
Subsequent boxing-related warm up exercises like rope jumping can also burn an extra 421 calories. All together you can easily reach close to 1,000 calories burned in just one session. Furthermore, these exercises instantly make you sweat while getting all muscle groups active and building strength.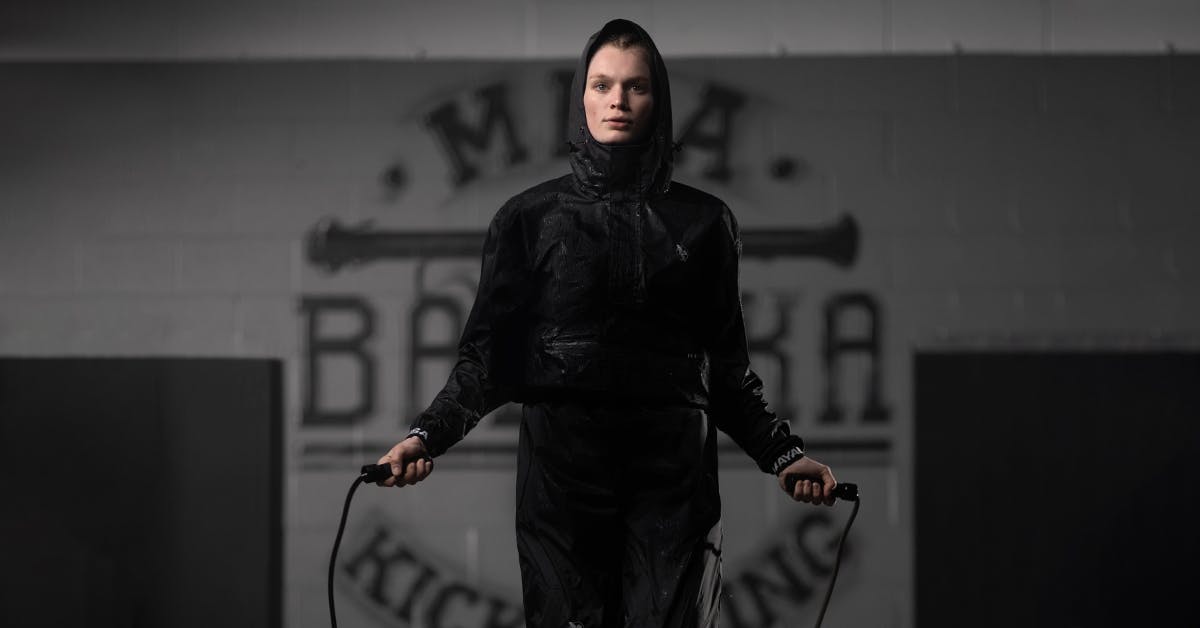 Additionally, including resistance training into your workout schedule is vital for building muscle and increasing your calorie deficit. Resistance exercises, such as weightlifting or using resistance bands, not only help you burn extra calories during your workout but also contribute to long-term weight loss by boosting your metabolism and building lean muscle mass.
Combining cardio workouts like boxing with regular resistance training can have a synergistic effect, enabling you to maximize calorie burn, increase your body's fat-burning potential, and achieve your weight loss goals more efficiently.
In addition to burning calories, there are other benefits of cardiovascular exercise, such as reducing stress, improving endurance, and increasing brain and heart health. Then, you can switch up the workout with different punches, kicks, boxing equipment, and sparring partners to keep your exercise regimen enjoyable and impactful. 
However, don't forget, consistency matters. It's best to maintain a regular cardio and weight training schedule for weight loss. And you'll want to focus efforts on the best cardio to lose belly fat, plus, ensure you have quality boxing training gear to support your efforts. 
To further amp up your everyday routine, sauna suits work as a sweat enhancer to maximize your results and help you achieve your weight loss goals faster. 
Short on Time? Discover the Power of HIIT in Boxing Cardio Workouts
In recent years, High-Intensity Interval Training (HIIT) has gained significant popularity in the fitness world, including boxing cardio workouts. HIIT involves alternating short bursts of intense exercise with brief recovery periods.
This training method has been proven to be highly effective for burning calories and maximizing fat loss. Incorporating HIIT into your boxing cardio routine can provide a variety of benefits, including increased cardiovascular fitness, improved endurance, and accelerated calorie burn.
When it comes to HIIT in boxing, you can create an exhilarating workout by combining explosive punches, quick footwork, and rapid movement patterns. For example, you can perform a series of intense boxing combinations for 20 seconds, followed by 10 seconds of rest or active recovery. This cycle is then repeated for multiple rounds, typically lasting for 10 to 20 minutes.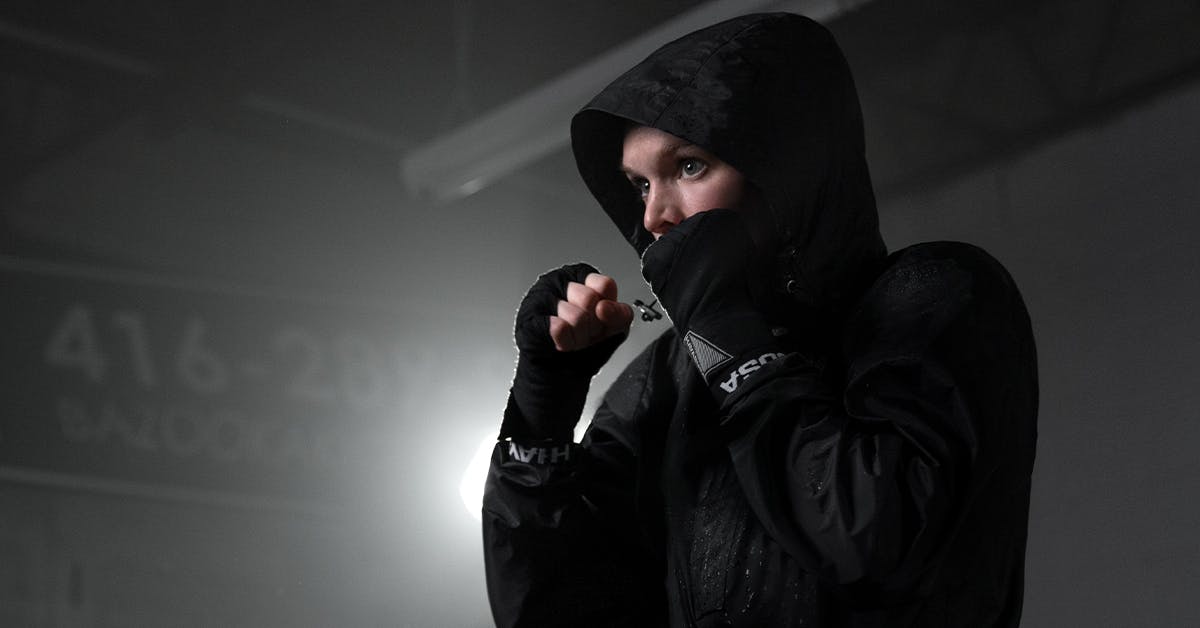 Not only does HIIT help you burn calories and shed excess body fat, but it also provides a time-efficient solution for those with busy schedules. With shorter workout durations compared to traditional steady-state cardio, HIIT allows you to achieve comparable or even better results in less time.
This makes it easier to incorporate regular cardio sessions into your routine, which is essential for long-term weight loss and overall health.
It's important to note that while HIIT can be highly effective, it's also a demanding form of exercise. Therefore, it's crucial to listen to your body, gradually progress your intensity and duration, and ensure you have proper form and technique to minimize the risk of injury.
Pro Tip To Boost Your Fitness Workout: Wear a Sauna Suit
Investing in appropriate boxing gear provides an advantage during your fitness training. A workout sauna suit promotes quicker weight loss by burning more fat and calories in a shorter amount of time. This workout enhancer also increases your cardiovascular health and aerobic fitness for intense training regimens.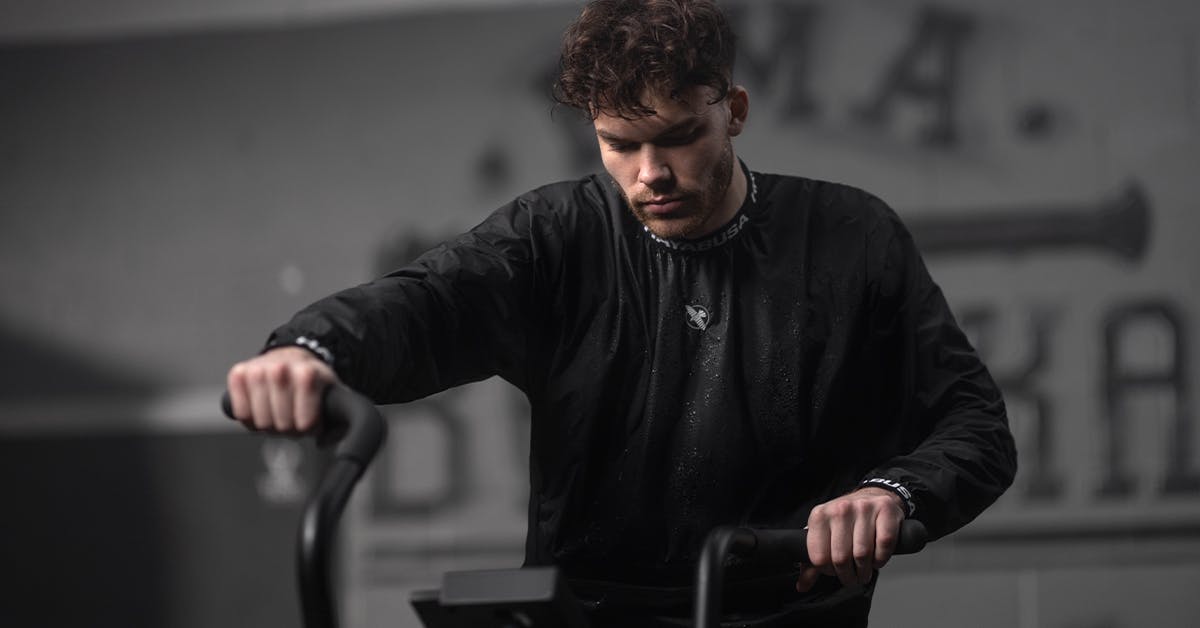 The Hayabusa Sauna Suit amps up the power of your workouts by maximizing heat retention and promoting rapid calorie burning. The comfortable fit allows for non-restrictive movement and optimal performance when boxing with a punching bag or sparring partner. Deemed as one of the best boxing sauna suits available, the durable fabric and reinforced seams keep you free from tears so you can focus on delivering maximum impact.
For fighters wanting to train outdoors or heat things up even further, the Hayabusa Pro Hooded Sauna Suit is crafted with the same premium design as the original but with the addition of a hood. It's the perfect sauna suit for wight loss and it is best option to up your workout intensity, offering durable strength and a fit that allows for maximum mobility. And it's easy to remove post-workout with a zippered front and side.
Sweat for Success with the Right Boxing Gear
Adding boxing sweat suits to your training equipment arsenal will amplify the benefits of cardio exercise and allow you to take your fitness and fighting to the next level. Then, whether you're a pro boxing fighter or a beginner, you'll want premium boxing gloves to match. 
Check out our helpful guide to evaluate the different types of boxing gloves so you can make an informed decision about which are the best boxing gloves for you. When it comes to making the most of your cardio training, we have you covered.