Getting the highest level of wrist support and hand protection means doing more than what everyone else is doing. It means innovating.
Hayabusa created the patented Dual-X™ Closure System to provide an adjustable fit and keep boxers' hands and wrists properly aligned to avoid injuries. This system provides a similar feel as lace ups without the hassle of someone else securing your gloves.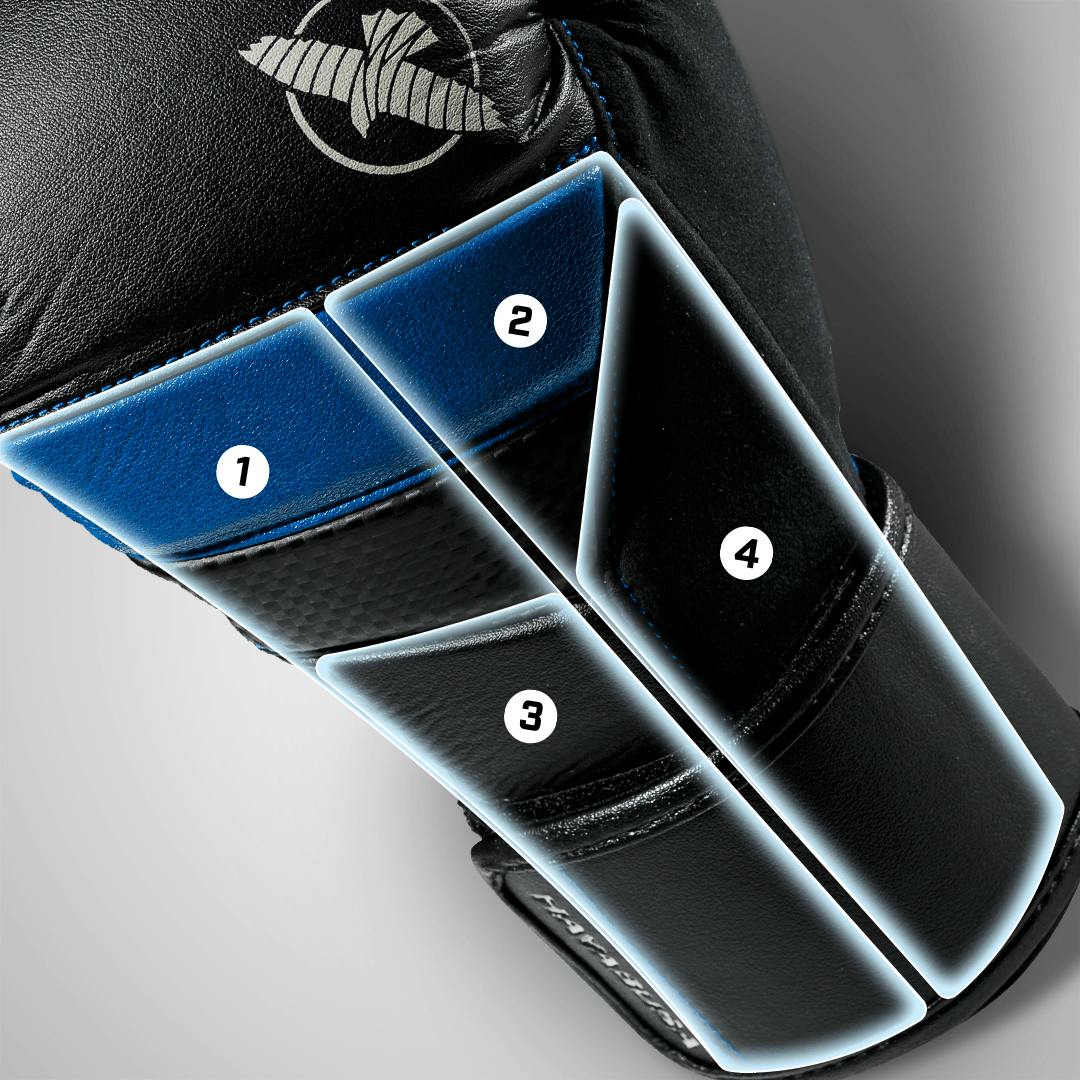 The Dual-X straps work together with our Fusion Splinting Technology to create a system unlike any other on the market. Dual-X plus Fusion Splinting gives you superior wrist support and hand protection. Hayabusa T3 Boxing Gloves maintain 99.7% anatomical alignment of the hands and wrists.
That means when you place your hands into a pair of Hayabusa Boxing Gloves and strap yourself in, you will deliver punches with properly aligned hands and wrists, allowing you to avoid injuries.
All Hayabusa T3 Boxing Gloves include the Dual-X™ Closure System and Fusion Splinting™. Head over to our boxing gloves section and see why we're the best in the business!