Hayabusa Marvel Hero Elite Hand Wraps
Hayabusa Marvel Hero Elite Hand Wraps
FREE SHIPPING
We offer free shipping for the continental US and on orders over $25 in Canada.
This promotion is not applicable to international orders, previous purchases or gift cards. Cannot be redeemed for cash. Terms of offer are subject to change.
STEPS FOR EXCHANGING OR RETURNING AN ITEM:
Visit our self service exchange portal and simply add the same email you shopped with at the top of the page.
Once your return is authorized, you'll receive step-by-step instructions and a prepaid shipping label via email.
INSTANT REFUNDS
When you choose to exchange an item you may qualify for instant refunds which make it easy and speedy to get your new item in exchange for the one you didn't want to keep.
Based on our Perfect Stretch Hand Wraps.
Featuring 9 unique Marvel comic book designs, these 180-inch Mexican style hand wraps are made with high-quality materials and the perfect amount of stretch. These wraps are comfortable, durable, and conform to your hands to add an essential layer of support and protection while training. Ideal for boxing, kickboxing, muay thai, & more.
Mexican Style Perfect Stretch
Protective 180-Inch Length
Length: 180-Inches
Width: 2-Inches
Closure: Low profile hook and loop
Starter loop: Yes
Best for: Boxing, kickboxing, muay thai, & more
Materials: 42% polyester silk, 58% polyester thread
Care Instructions: Machine wash cold (We recommend using a wash bag). Dryer Safe
Packaging: Includes 2 hand wraps (one for each hand)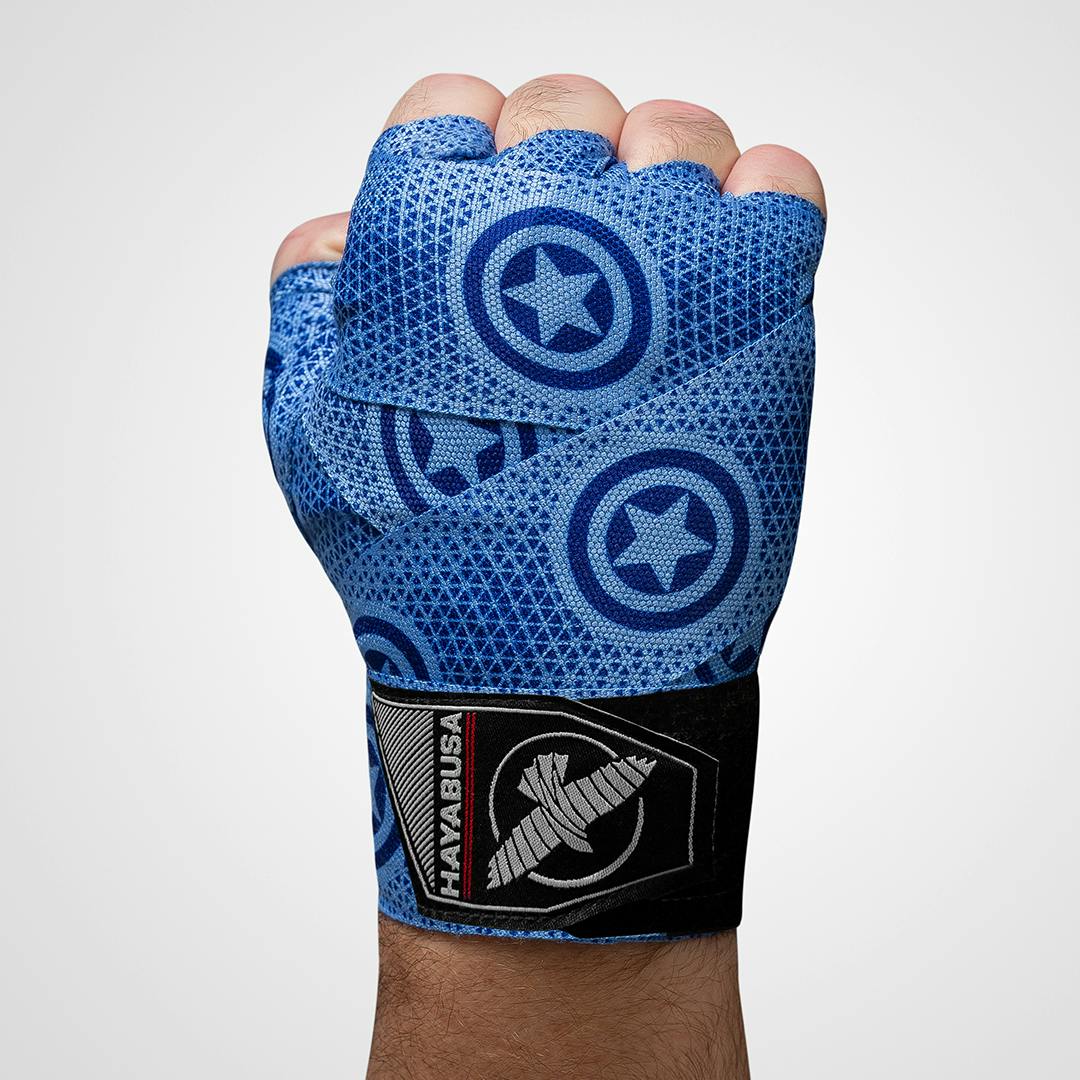 Preventing Injuries
Your pre-training rituals should always begin with wrapping your hands. It protects the tiny bones around your knuckles and supports your wrists.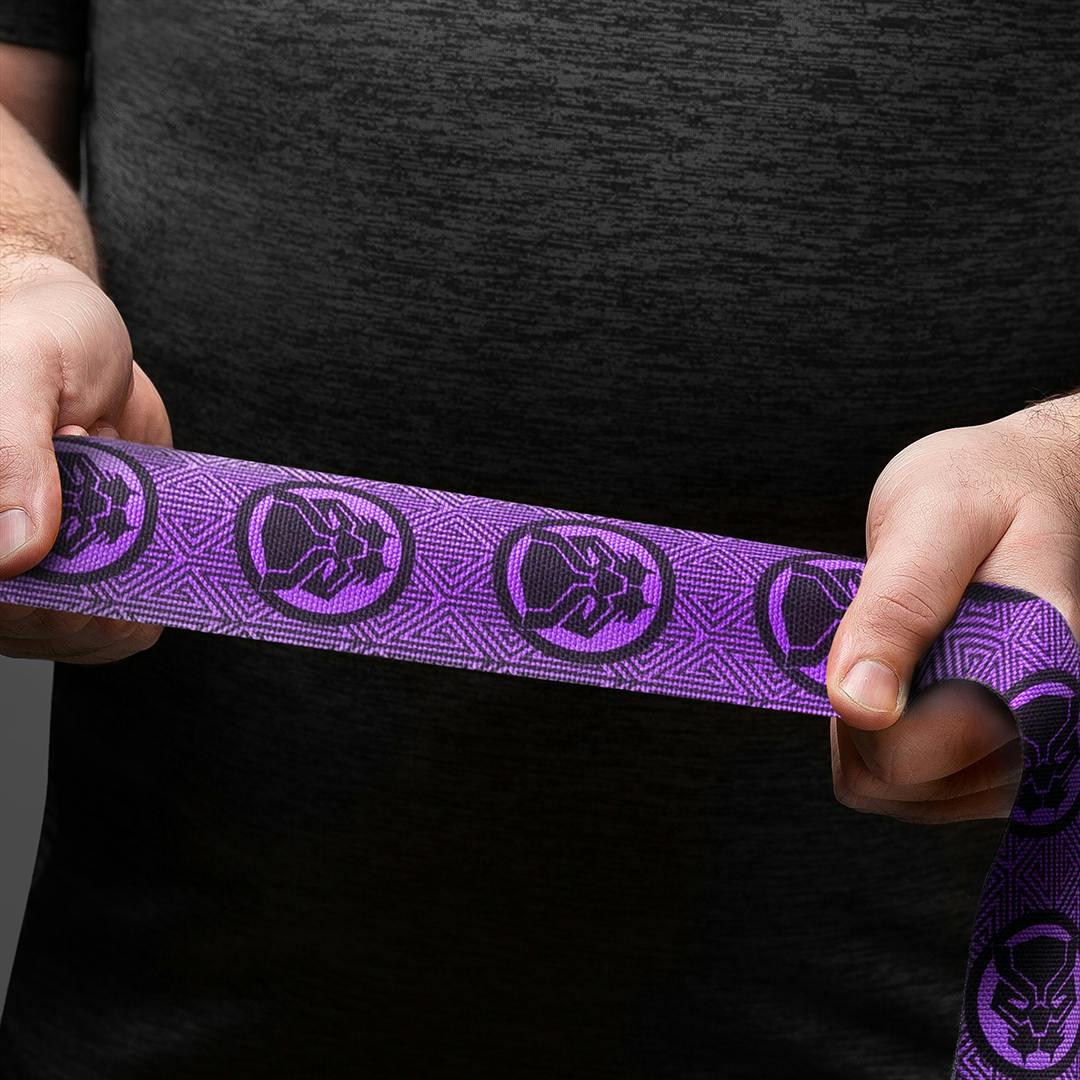 Endures every round
Perfect stretch wraps are made with durable, semi-elastic materials that can really take a beating ー round after round, wash after wash.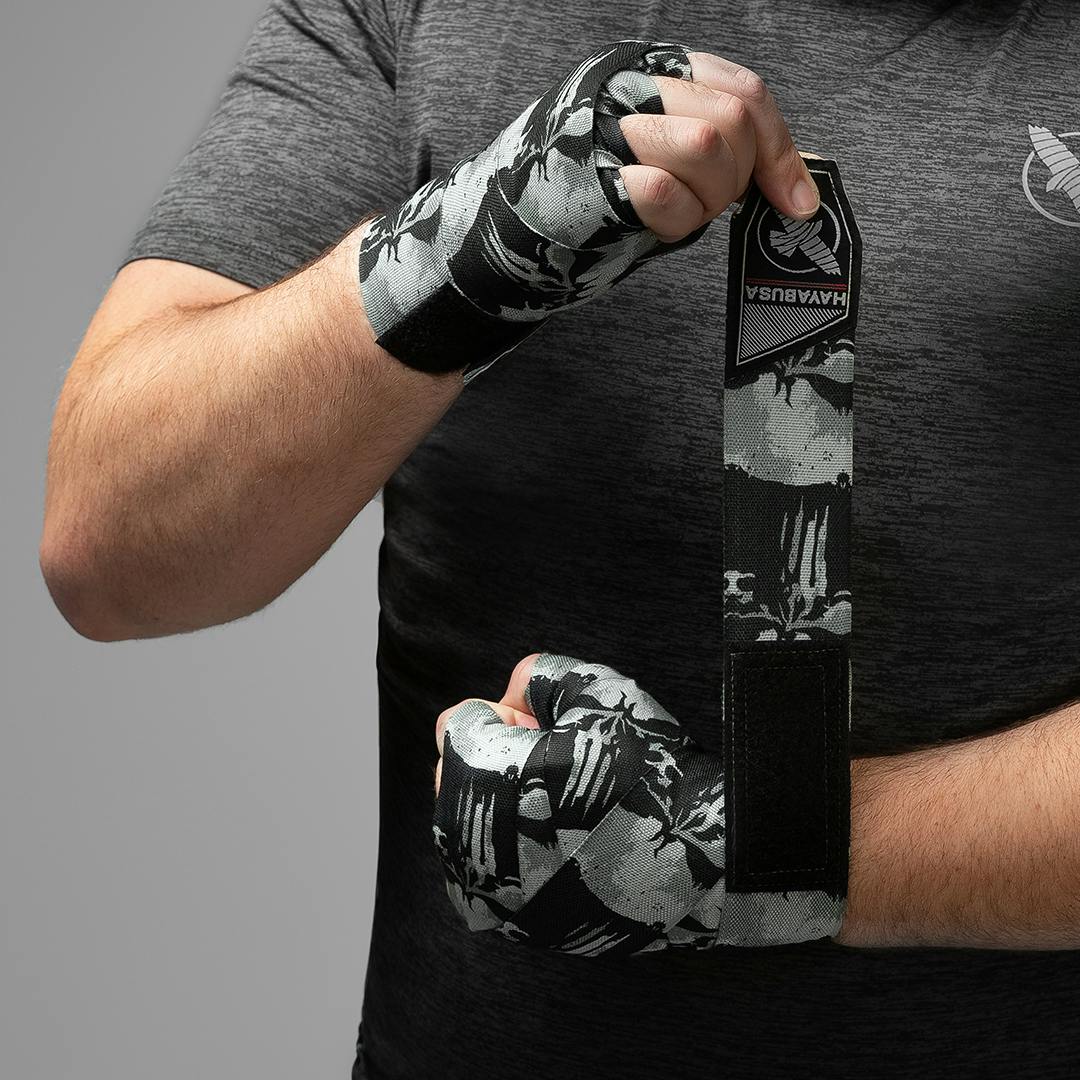 Secure Fit
These wraps conform to your hands to fit comfortably and securely. At 180-inches long, they are the perfect length to provide a protective fit without feeling bulky under your gloves
Mexican Style Vs. Traditional
The breathable elastic-material is stretchier than traditional 100% cotton wraps, which have no give. Most strikers prefer Mexican style wraps because they conform to your hand and have a more flexible fit and feel.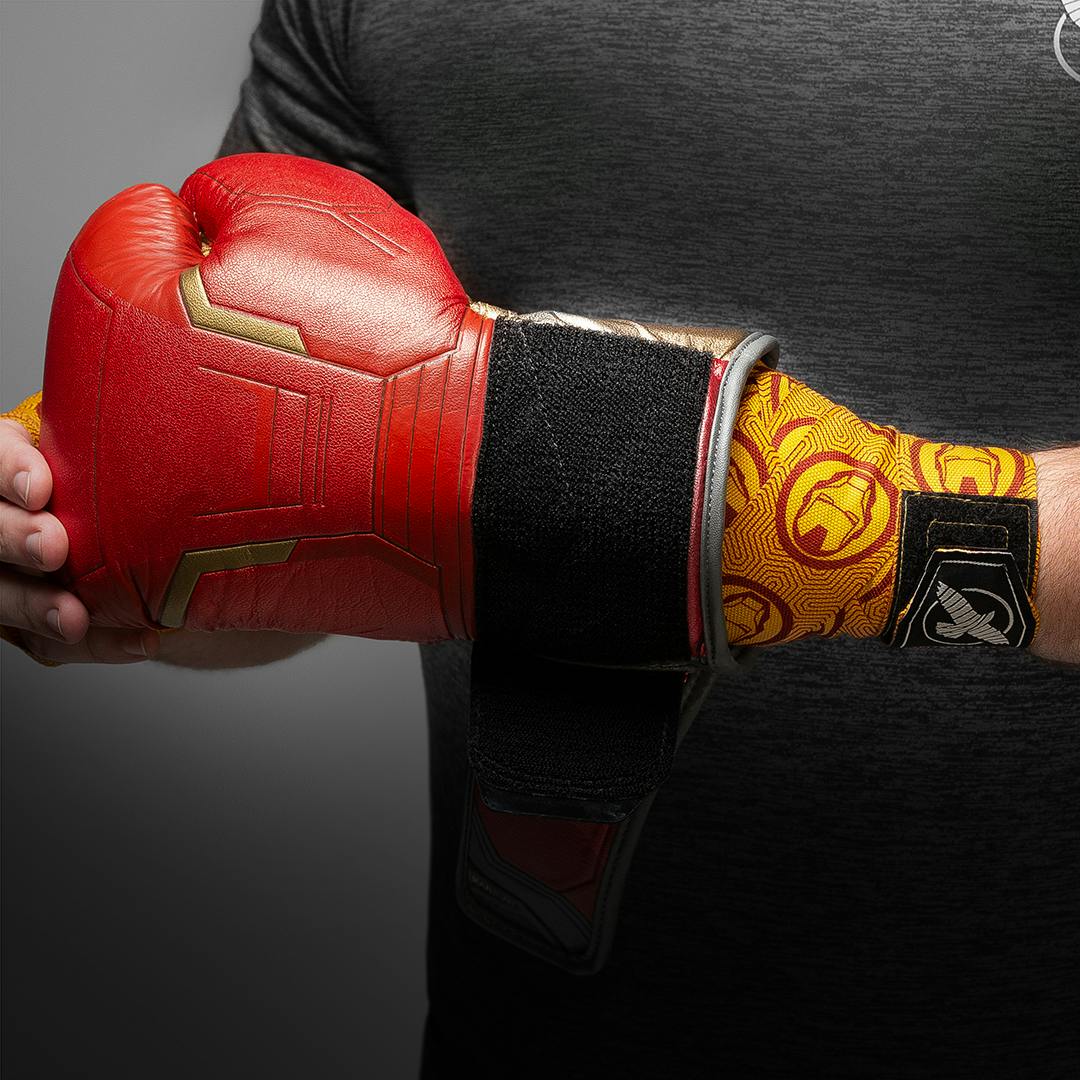 Train Like A Hero
Show off your love for the Marvel universe at the gym with Marvel Hero Elite hand wraps. Keep your hands protected while you train with 9 unique comic book hero perfect stretch hand wraps.