FREE SHIPPING
We offer free shipping for the continental US and on orders over $25 in Canada.
This promotion is not applicable to international orders, previous purchases or gift cards. Cannot be redeemed for cash. Terms of offer are subject to change.
STEPS FOR EXCHANGING OR RETURNING AN ITEM:
Visit our self service exchange portal and simply add the same email you shopped with at the top of the page.
Once your return is authorized, you'll receive step-by-step instructions and a prepaid shipping label via email.
INSTANT REFUNDS
When you choose to exchange an item you may qualify for instant refunds which make it easy and speedy to get your new item in exchange for the one you didn't want to keep.
Our Thai pads were designed to take endless amounts of punishment. The average muay thai roundhouse kick packs an avg. of 1200 pounds of force which is why we obsessed about every detail of the pad's construction. It's made of a high quality 5 layer foam composition, all lace construction, reinforced handles, dual expanded straps and crack resistant shell. We also made these to last a long time for you and your gym. We used non-absorbent materials that are easy to wipe and keep clean after every training session.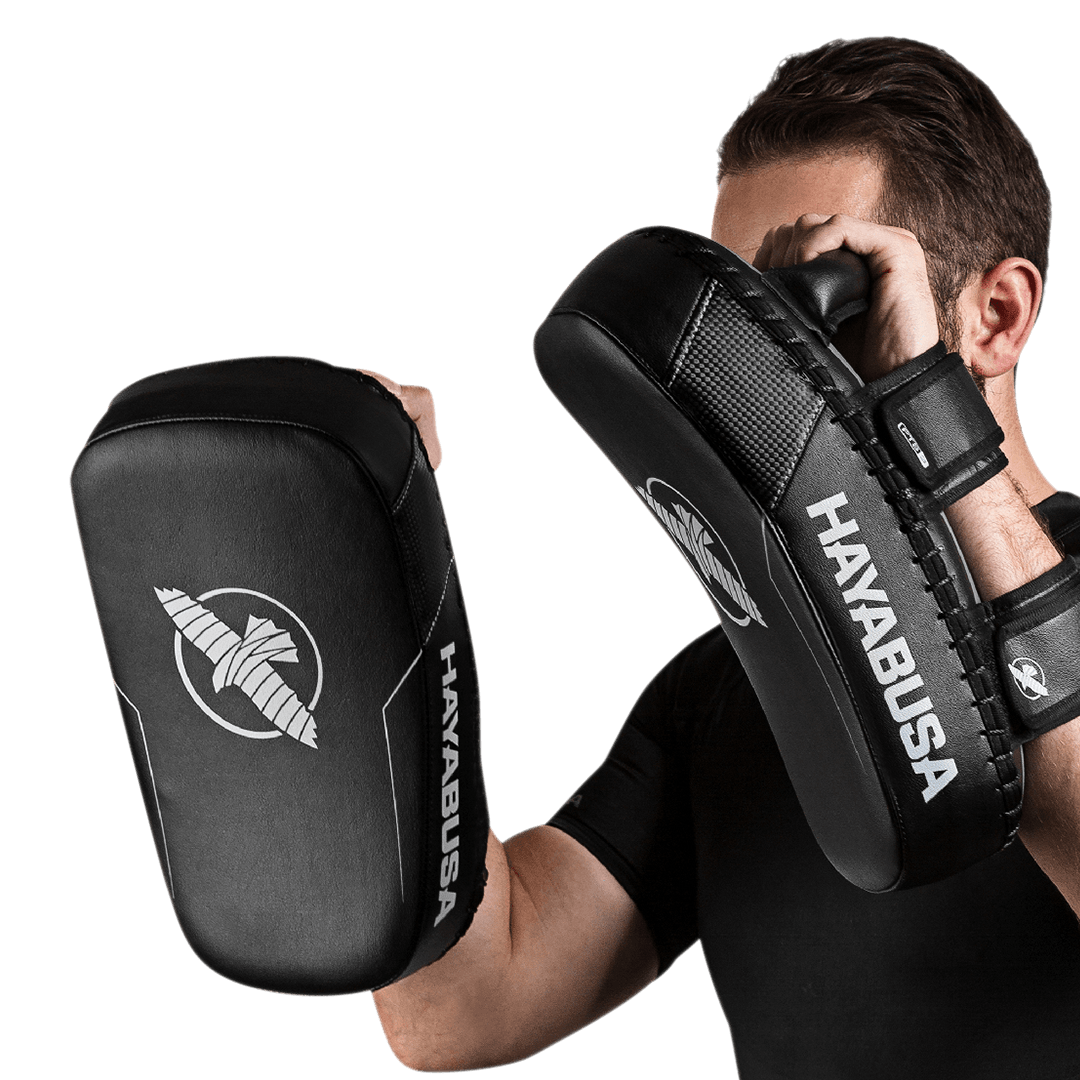 Hayabusa Thai Pads
The pre curved spine with 5-layers of top grade foam. We used non absorbent materials so it's easy to clean and wipe after class. We love that you can train hard with your partner or student and still be protected.