FREE SHIPPING
We offer free shipping for the continental US and on orders over $25 in Canada.
This promotion is not applicable to international orders, previous purchases or gift cards. Cannot be redeemed for cash. Terms of offer are subject to change.
STEPS FOR EXCHANGING OR RETURNING AN ITEM:
Visit our self service exchange portal and simply add the same email you shopped with at the top of the page.
Once your return is authorized, you'll receive step-by-step instructions and a prepaid shipping label via email.
INSTANT REFUNDS
When you choose to exchange an item you may qualify for instant refunds which make it easy and speedy to get your new item in exchange for the one you didn't want to keep.
The Hayabusa mesh bag is the very best combination of style and function; spacious, light, and designed for maximum ventilation. The increased airflow keeps your training gear dry and fresh. Constructed with tear resistant mesh and high-grade metal zippers, this bag is built to last.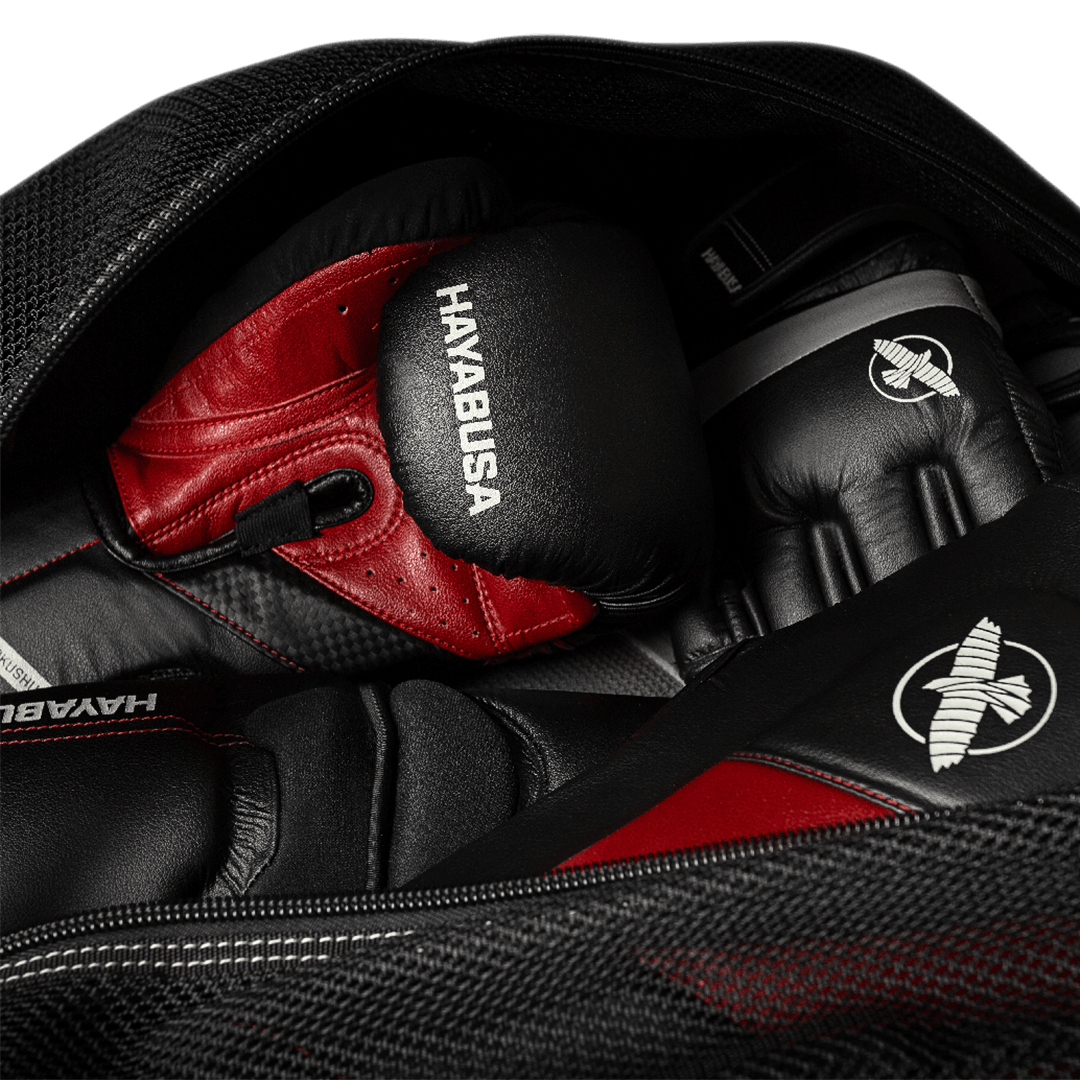 Hayabusa Ryoko Mesh Gear Bag
Innovation, strength and durability are all hallmarks of Hayabusa products, a perfect marriage of technology and craftsmanship that delivers unparalleled performance. It's the same uncompromising standard set by fighters around the world; that same commitment to excel every day and in every way. That dedication can also be seen through our line of premium accessories and our Ryoko bags are no exception. Designed to house and transport your essential tools with you to every training session.