Boxing training is all about building power and strength, but it also requires agility and endurance. And jumping rope is one of the easiest boxing footwork drills to amplify a boxing workout. With one simple piece of equipment, you can strengthen all muscle groups, promote cardiovascular health, and improve quickness and coordination. 
Though jumping rope may be typically associated with grade school gym glass, in this blog, we'll show how it's a key component in training champion fighters. By learning just a few jump rope techniques and investing in quality boxing shoes, you'll enhance your abilities as a fighter and get lighter and quicker on your feet in no time.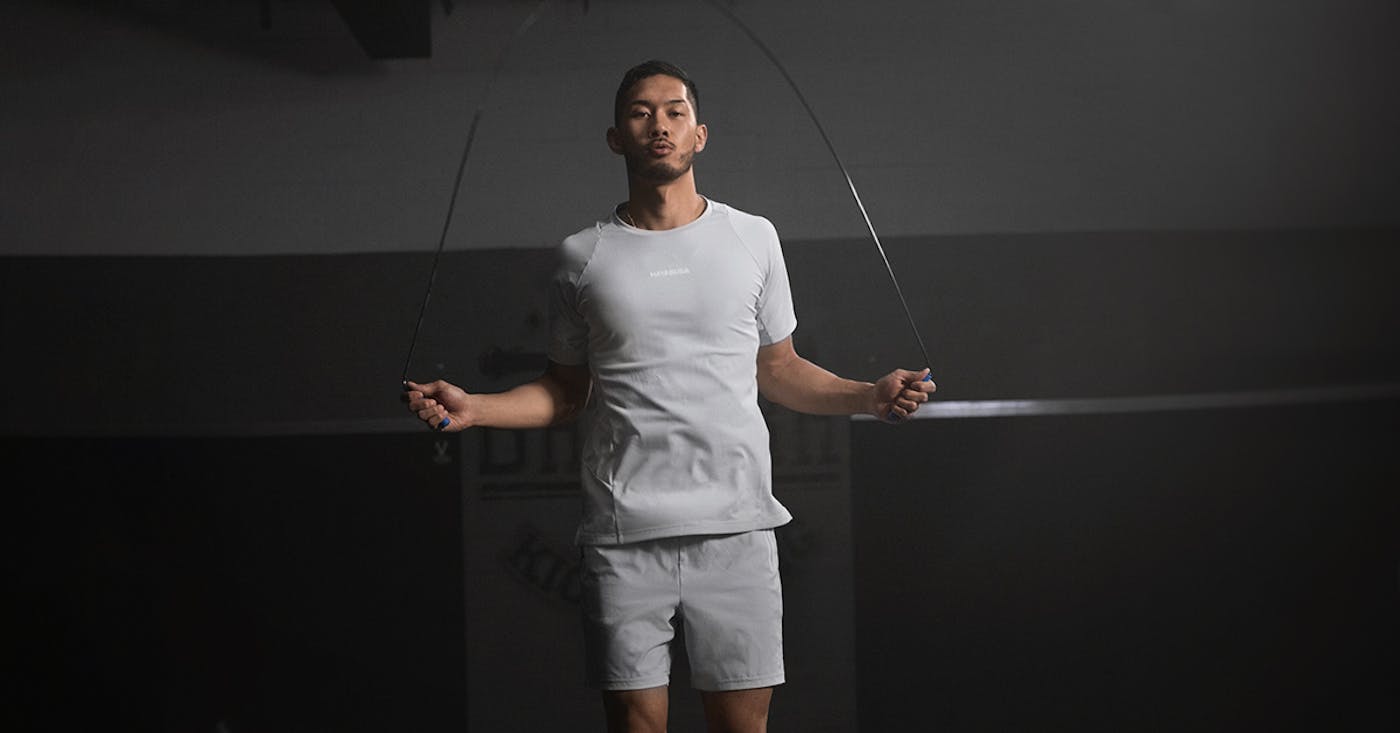 Boxing is a full-body workout, and to train appropriately, a boxing jump rope workout that involves overall conditioning is best. It also helps with strengthening and footwork as well. It's an easy exercise to do at home, in the gym, or wherever there's a flat surface and enough space. 
Benefits of Jump Rope for a Boxing Footwork Workout
Conditioning 
Jumping rope provides similar levels of support in cardiovascular health improvement to running. Plus, it can generate results in as little as five to ten minutes. No tracking miles or treadmills necessary, just a jump rope.
Strengthening
As an all-body exercise that activates and strengthens all muscle groups, jumping rope also helps to maximize power and explosiveness needed for boxing footwork drills. 
Footwork
Quick feet are part of what makes a skilled boxer. Movement around the mat to both throw and defend punches requires agility. Jumping rope improves coordination and speed, all of which factor into better footwork.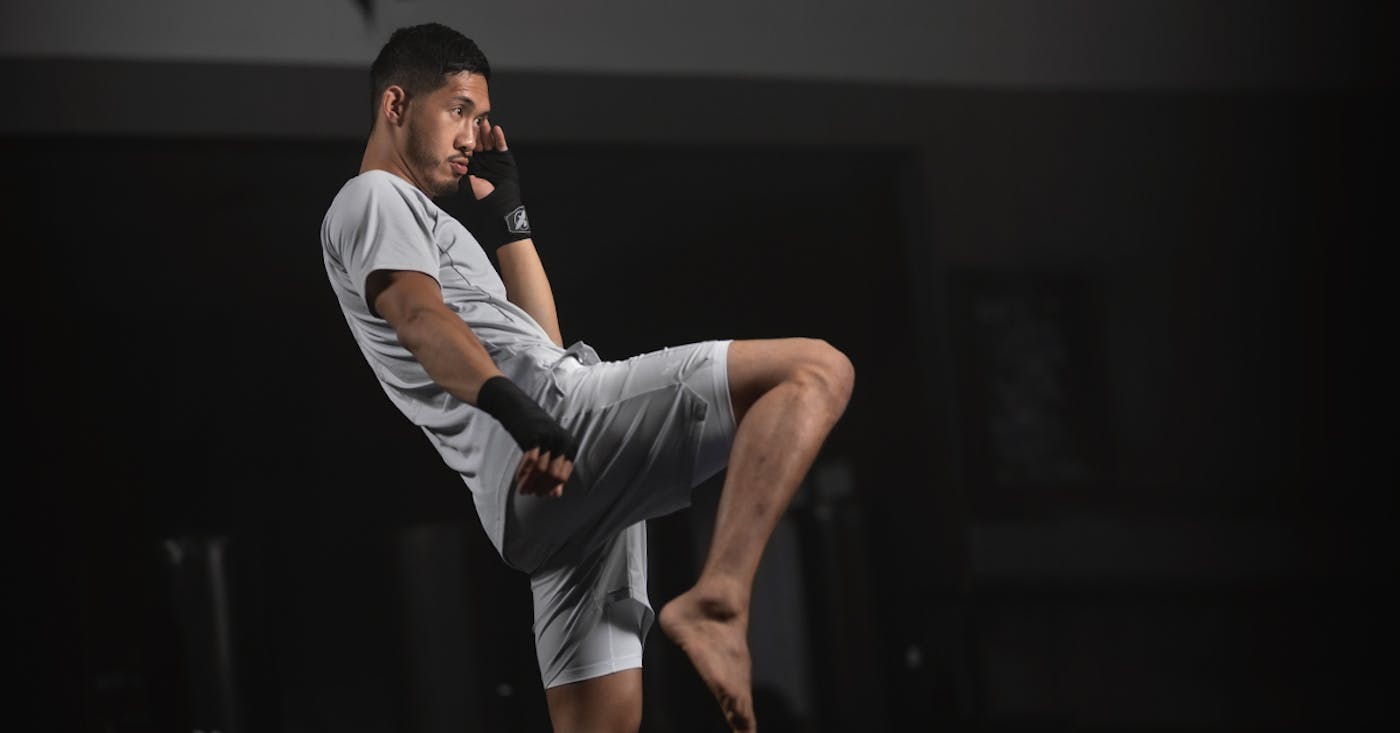 Jump Rope Techniques to Improve Boxing Footwork
Boxing drills are all about form and consistency with the ability to adapt to new combinations. The same goes for jump rope techniques. 
Most are familiar with the standard "two feet" jump which is good for a workout warmup since it creates a steady rhythm. However, there are a few other jump rope variations to improve coordination and switch up the routine. These include:
Side to Side
While the standard jump rope drill is to jump with both feet front and back, an alternative to this is to jump the feet simultaneously from left to right.
Boxer Skip
This jump rope technique incorporates a boxer shuffle to the standard jump. Standing with feet a few inches apart, distribute weight between the balls of each foot in a typical boxer shuffle. 
Keep this steady momentum as you jump rope. It may take a few tries to get the coordination and timing down, all of which focus on speed and agility.
Double-Unders
Double-unders are part of a common boxing jump rope workout. It builds speed and explosiveness since it requires the rope to pass under your feet twice per jump.
These are a few of the many ways to improve your boxing footwork through jump roping. When mixed with a series of boxing moves and techniques, it intensifies and optimizes overall training.
Hayabusa Talon Boxing Shoes: Where Support Meets Performance
To get the support and grip you need for training, you'll want boxing shoes built to endure. The Talon Boxing Shoes are lightweight with a shock-absorbing midsole that delivers cushy support. Additionally, the mesh panel adds cooling ventilation to keep you more comfortable throughout your workout.
Meanwhile, foot grips, ankle supports, and pro boxing socks as part of a full boxing footwear collection can enhance safety and stability. When in search of the best boxing shoes, jump ropes, and training equipment, look no further than Hayabusa.