Boxing involves learning and perfecting a series of punches and kicks with a focus on strength and endurance. However, agility is also an essential part of becoming a champion fighter.
A boxing footwork pattern determines how you move around the mat. Whether it's side to side or in a pivoting motion, agility is rooted in boxing footwork to keep fighters loose and light on their feet. 
Fortunately, there are multiple boxing footwork drills that can contribute to your speed and agility. In this blog, we'll focus on the importance of practicing footwork, a few basic drills to get you started, as well how boxing shoes are designed to support your every move.
Boxing Footwork Drills for Speed and Agility
Practicing boxing footwork drills allows your offense to be more unpredictable, throwing your competitor off-guard. Otherwise, you'll simply be "going through the motions" of boxing footwork patterns without any protection or power. 
There are several basic boxing movements, which will help with landing your punches more effectively and anticipating punches for a better defense. Here are three boxing footwork drills you can practice anytime, anywhere. 
In terms of basic boxing moves, skipping rope is one of the mainstays of any fighter's workout. Jump rope (or shadow rope) consistently for two minutes and rest for one. Continue for five rounds. 
Once you get your coordination and pacing down, increase the intensity. With both feet together, jump high enough to allow two rotations of the rope. 
Incorporating this boxing footwork drill allows you to get into a steady rhythm and increase your endurance. It will also improve your timing while strengthening your core and leg muscles at the same time.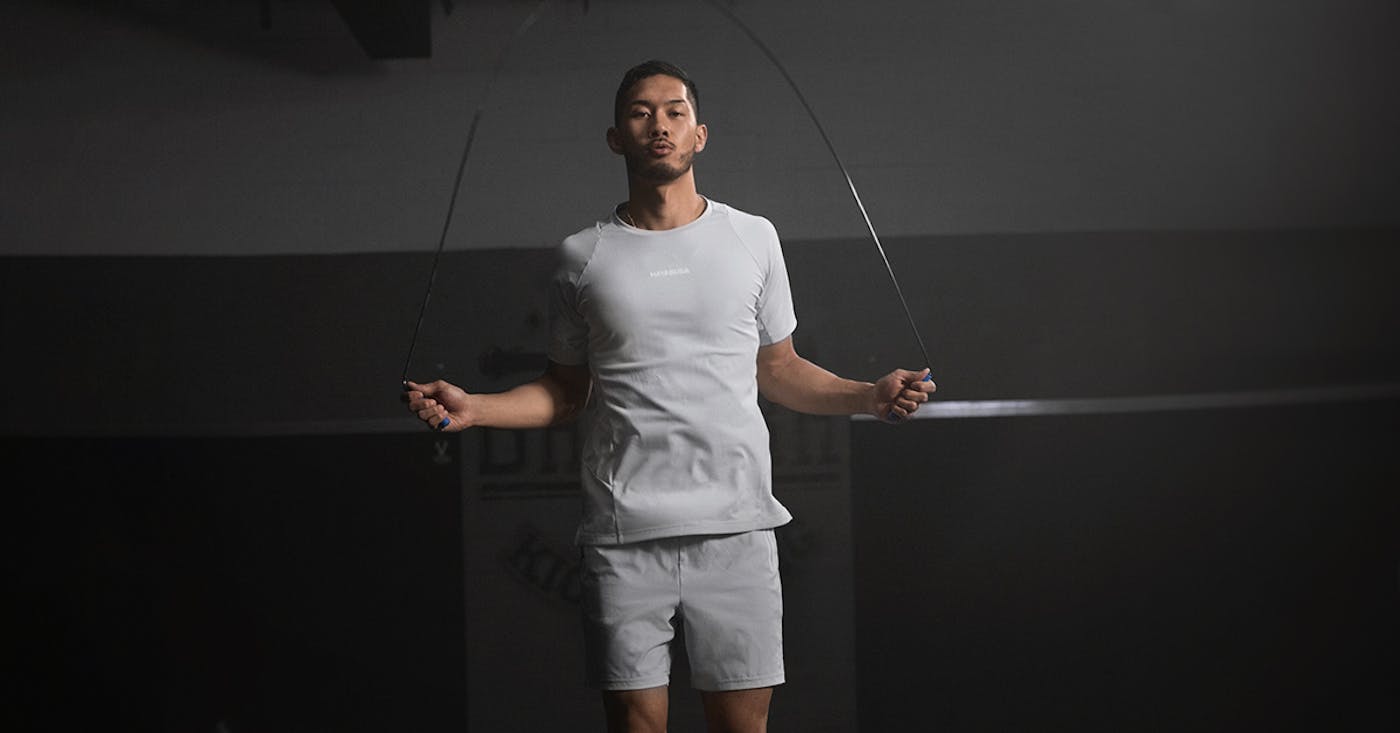 Similar to a jumping jack, feet crossovers help with nimbleness and speed. Pinpoint a vertical line on the floor and cross your feet over the line - left over right, the right over left, and keep alternating. 
Start out slow to get your balance and pick up speed to focus on your agility. As a beginner working on boxing combination drills, it's easy for the feet to get tangled up. Feet crossovers allow you to get comfortable with your stance and movements.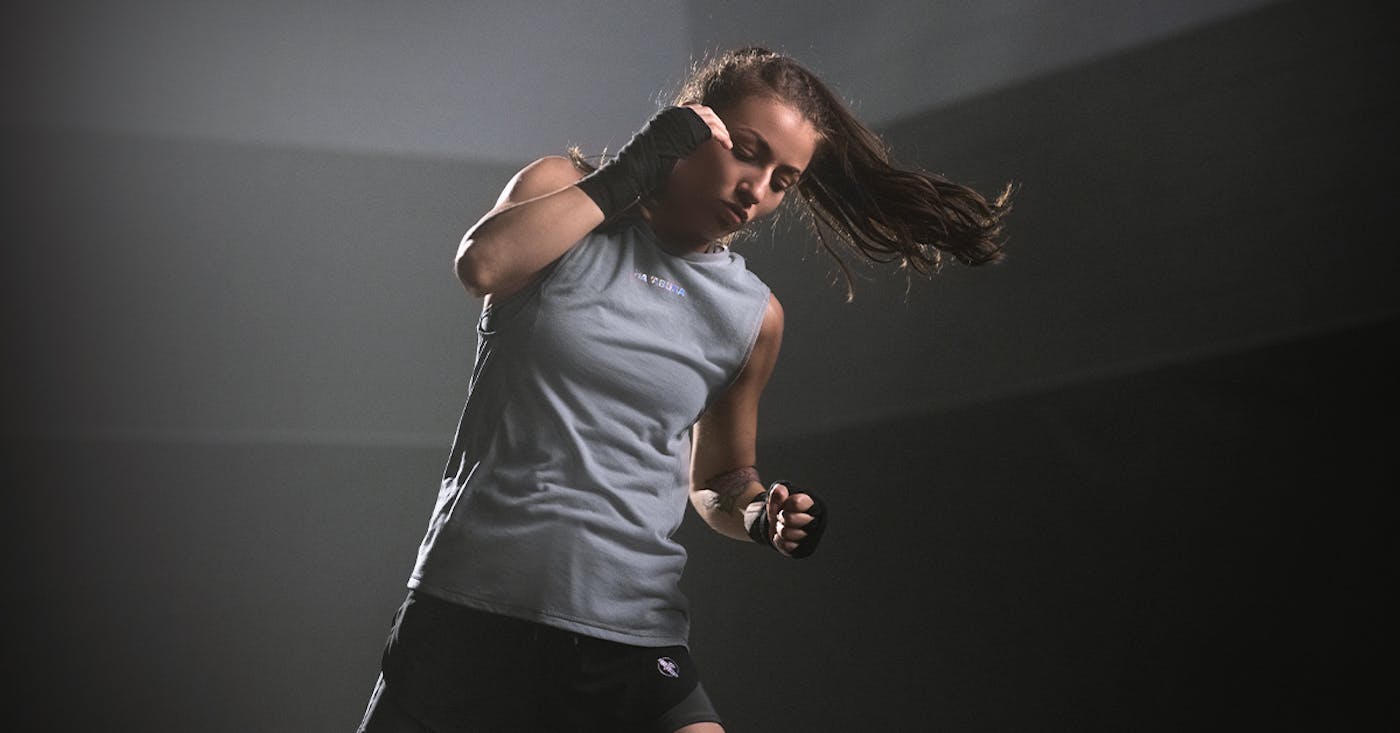 Jump squats strengthen your legs and improve your explosiveness when boxing. Start by standing with feet shoulder-width apart, then perform a full squat and jump from the position. When landing, come down softly on the feet and squat down to jump up again. 
Jump squats are meant to be performed in rapid succession, so continue these movements for at least 30 seconds before taking a break. Then, rest for 30 seconds before starting again. Go through 3-5 rounds to improve your cardio, quickness, and power. 
These are a few of the many footwork agility drills you can do without needing any boxing equipment. Though simple, their effectiveness will be apparent in the improvement of your boxing moves and techniques.
Best Boxing Shoes for Optimal Footwork
In addition to mastering your footwork, as well as different types of boxing stances, punches, and techniques, you'll also want the right gear to keep you quick-moving on the mat. 
Boxing shoes are made specifically to keep fighters protected and prevent slipping. The classic Hayabusa Pro Boxing Shoes are made with flexible, lightweight material to support mobility and footwork precision. And the form fit provides greater control and a maximum power transfer as you throw your punches. 
These are the go-to choice for boxers of all levels. And for BJJ fighters, the Ashi Foot Grips offer the same level of comfort and support, though with specialized silicone treads to optimize traction for enhanced agility. 
However, there are two brand-new versions for those looking for a specific fit. The Talon Boxing Shoes are focused on comfort with a shock-absorbing midsole, providing cushioned support to reduce fatigue. Additionally, the mesh panel exterior maximizes ventilation, keeping the feet cooler during workouts. 
Whether it's agility drills or boxing shoes, perfecting the basics is always a top priority. Get started on the right foot with the Hayabusa Boxing Shoes Training Kit, and stay up-to-date with the latest releases from all of our fightwear collections.