Champion fighters will settle for nothing less than the best boxing gloves. And why should they? They need a pair that will provide superior wrist and hand protection and prove indestructible even after hours upon hours of training and competition. 
Hayabusa Pro Boxing Gloves were developed with an award-winning design fighters have come to know and love. The layered knuckled padding offers pillowy protection, while the hook-and-loop closure secures the ultimate fit. Also, top-grain cowhide leather and cooling silk lining keep hands comfortable and snugly in place to help land the perfect punch.
After creating boxing training gloves pros worldwide rely on, it only made sense to take the design even further. The result? The world's first 3D printed boxes gloves. The latest innovation combines latest technology with supreme craftsmanship to offer premium protection, power, and performance.
What makes these professional boxing gloves unbeatable? In this blog, we'll break down the distinctive hand and wrist support features of the T3D Boxing Gloves. Plus, we'll explore the impact the design has on boxing glove weight, and how it's changed the game for champion-level boxers.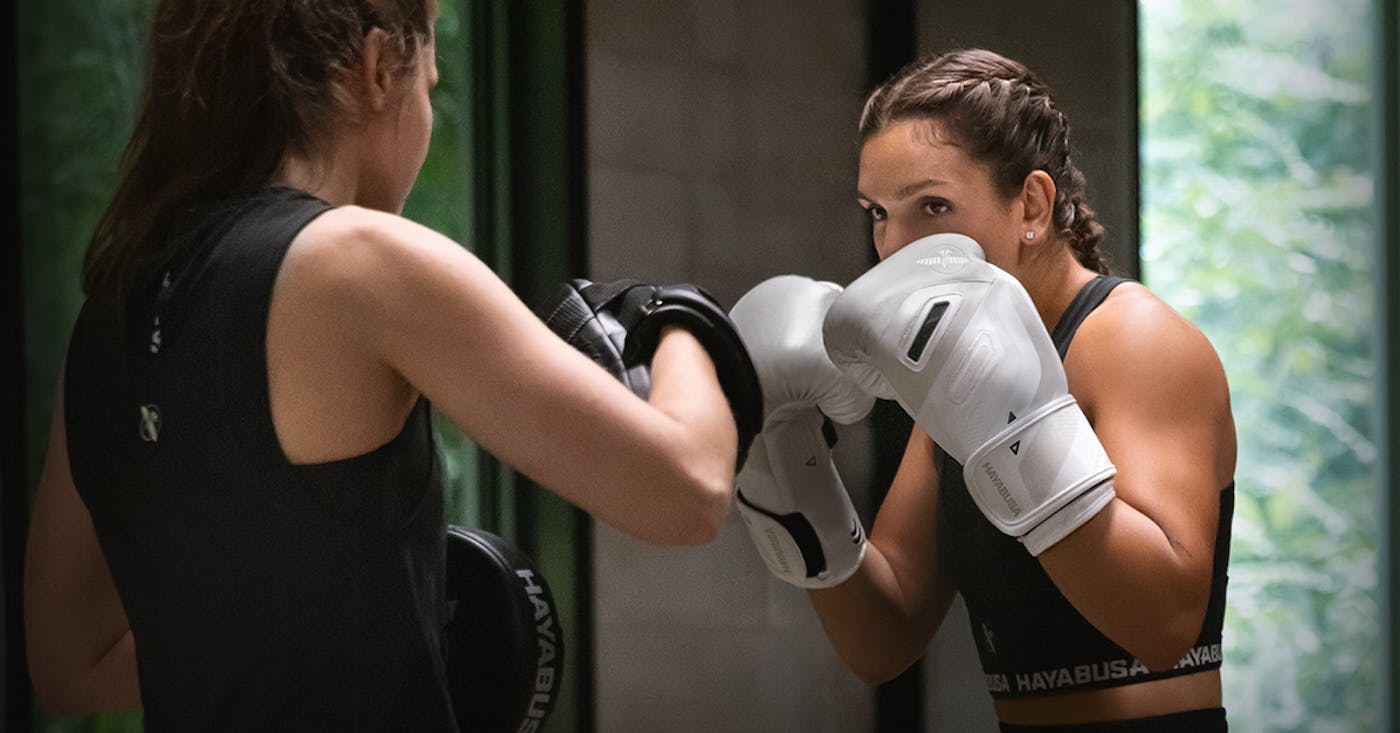 T3D Boxing Gloves Provide Next-Level Hand and Wrist Support
When it comes to professional boxing gloves, there are several competitors to contend with. Yet, none reach quite the same caliber as the T3D Boxing Gloves. Though other brands boast quality hand and wrist support, we hold a patented design that's world-renowned among today's top boxers.
The Dual-X® interlocking wrist straps secure a no-slip fit, while the splinted wrist support delivers optimal alignment. It serves as a revolutionary complement to Hayabusa's newest, patent-pending 3D technology.
Unlike other boxing gloves brands which claim to maintain the softest padding but underdeliver on hand protection, it's easy to see how these bag boxing gloves are unmatched. The T3D mesh lattice is made up of thousands of force-damping struts to outperform even the best traditional knuckle padding.  
Furthermore, the specially designed cells are custom-engineered to optimize impact performance and enhance hand comfort with its soft zonal cushioning. Fighters with wrist and hand issues from daily bag work appreciate this elite level of protection and longevity Hayabusa Boxing Gloves provide.
Does the Extra Padding of the Hayabusa T3D Affect Boxing Glove Weight?
The weight of a boxing glove is determined by the amount of padding it includes. Often, heavier boxing gloves are considered better at absorbing punches due to their extra padding. So, how much do professional boxing gloves weigh?
Traditionally, professional boxing gloves range from 10-oz. to 18-oz. However, with the advanced technology of the T3D Boxing Gloves, the high-quality performance remains the same regardless of weight. That's because these pro boxing gloves are designed for instant impact absorption. Every part of its craftsmanship contributes to its responsive properties. 
Though, in addition to weight, choosing the right boxing gloves should also take into account hand size and intended use. Essentially, there's no difference in boxing gloves for women versus men. The unisex boxing glove size chart shows you how to measure hand circumference and match it to your weight to find the best recommendation.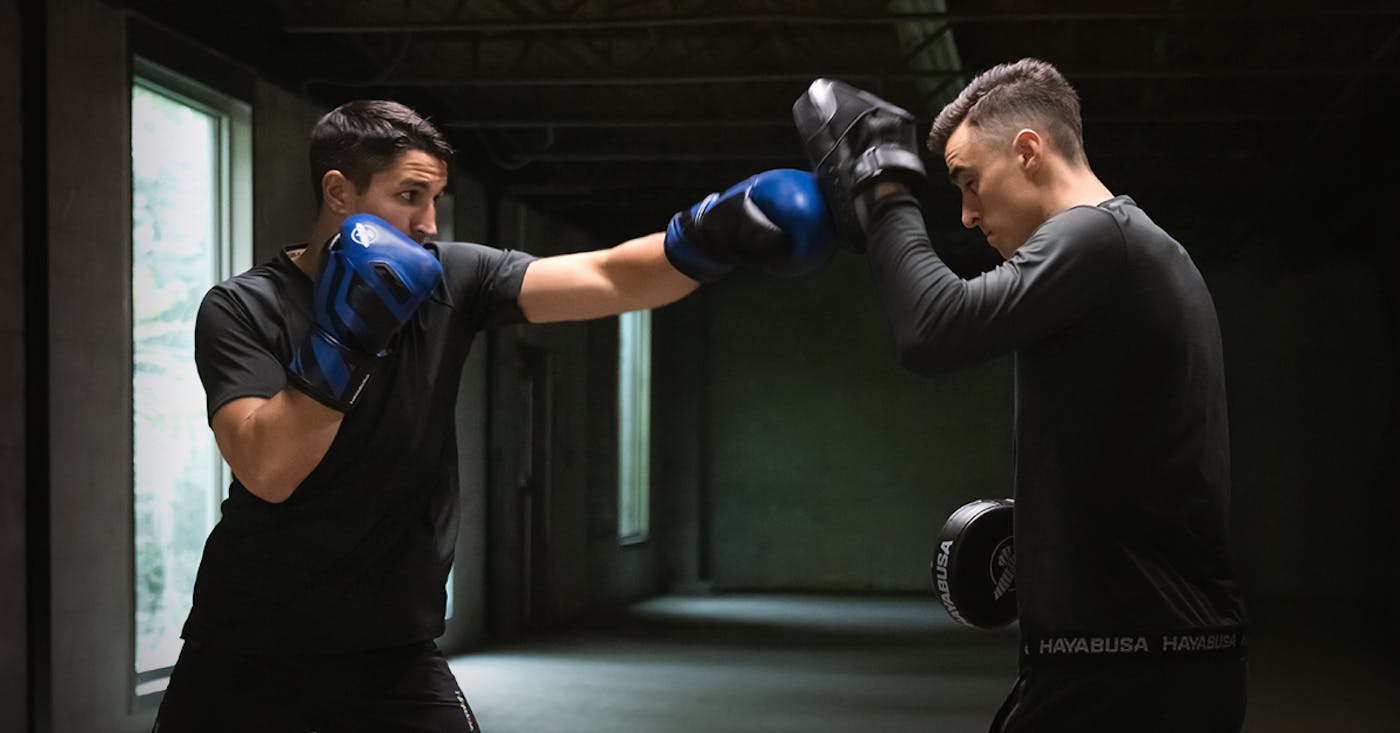 Best Boxing Gloves for Champion Fighters
When it comes to boxing sparring gloves, the T3Ds easily knock out the competition. Yet, the technology isn't overshadowed by the appearance. The durable boxing glove construction is mirrored by a flawless design. The sleek Vylar® engineered leather and signature Hayabusa appeal elevate the standard to the highest degree. 
Fighters worldwide have been ready for this next generation of boxing gloves and praise the features of their exclusive design. The future is here, and Hayabusa has you covered when it comes to equipping yourself with the best. Be among the first to fight in 3D.