There are some who unconsciously fall into the trap of sliding on a pair of boxing gloves and believing their hands are thoroughly protected. That is not the case. You must always consider wrist support, hand protection, and comfort/fit.
Now comes the next step in the education of boxing enthusiasts. When exploring boxing gloves on the market, always consider quality, craftsmanship, and a company's ability to improve the product.
We've done our homework, and you should, too. Take a look at this article for a comparison of boxing gloves on the market.
There's a reason Georges St-Pierre, Holly Holm, Douglas Lima, Chris Pratt, Snoop Dogg, Joe Rogan and many others often choose to wear Hayabusa boxing gloves. There is a level of quality that remains unmatched. One example lies in the reputation Hayabusa boxing gloves have earned in the combat fitness industry: Our gloves last. Strikers will get years of use from Hayabusa boxing gloves. It doesn't matter how hard or how heavy you punch, our gloves are made to withstand repeated pounding. Everyone, from professional athletes to those new to the sport who wear Hayabusa boxing gloves deserve the same level of hand protection.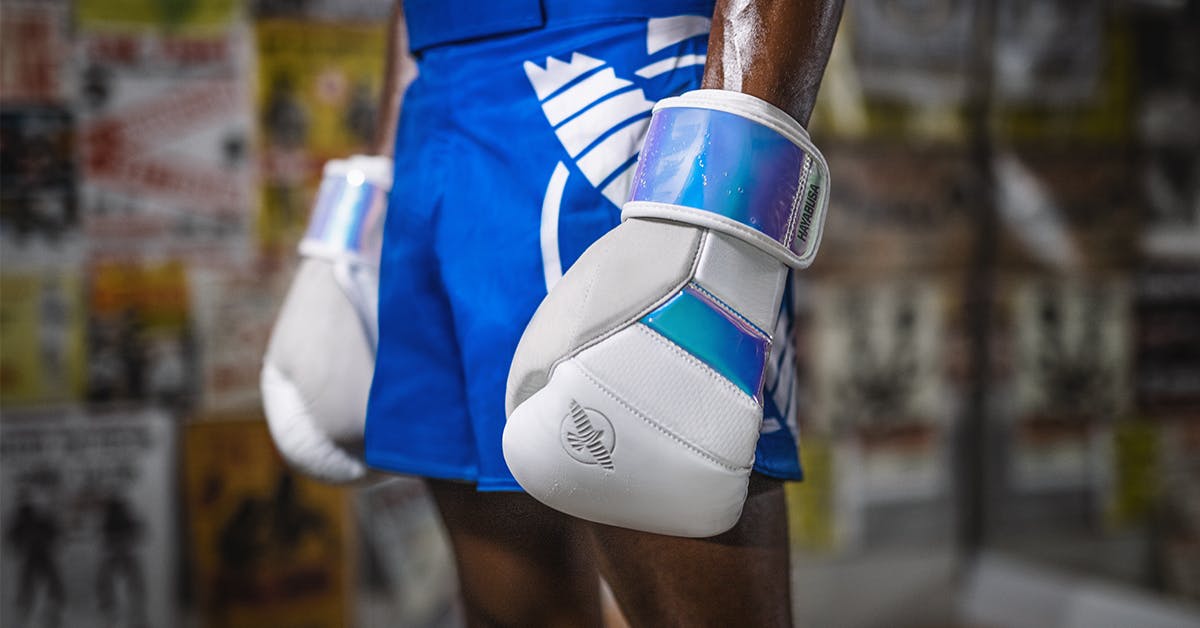 Having proper gear allows the user to enjoy a better training experience. This is how: When a person slides their hands into a pair of Hayabusa boxing gloves, the built in splinting works in unison with the dual-strap closure system. Athletes get a customized glove fit and support that mimics having their wrists taped by a trainer. This level of protection can set one's mind at ease, allowing them to concentrate on getting better in the gym and not injuring themselves. You'll notice your punches being thrown harder and with confidence, which, in turn, makes your boxing experience much better.
Simply put, there's a mental comfort that comes when using Hayabusa boxing gloves.
We set the standards in the boxing glove industry with a superior level of quality and craftsmanship that is unmatched. From the use of diverse and unique materials to the very best leathers; right to the intricate embossing and stitching on our gloves, the expertise is apparent. 
The gloves are assembled in a factory that employs professionals who are highly-skilled craftsmen and craftswomen. Every glove features intricate hand-stitching and dies have been cast to re-create unique designs on our gloves. Finally, each glove is closely assessed with stringent quality control before leaving the factory.
It's a level of quality that was not lost on the leadership at Marvel. Hayabusa became the only company in the world trusted to create and produce official Marvel Hero Elite Boxing Gloves. Bringing a portfolio of high-quality equipment as well as innovative and cutting-edge designs solidified a partnership that includes 10+ iconic Marvel heroes and villains.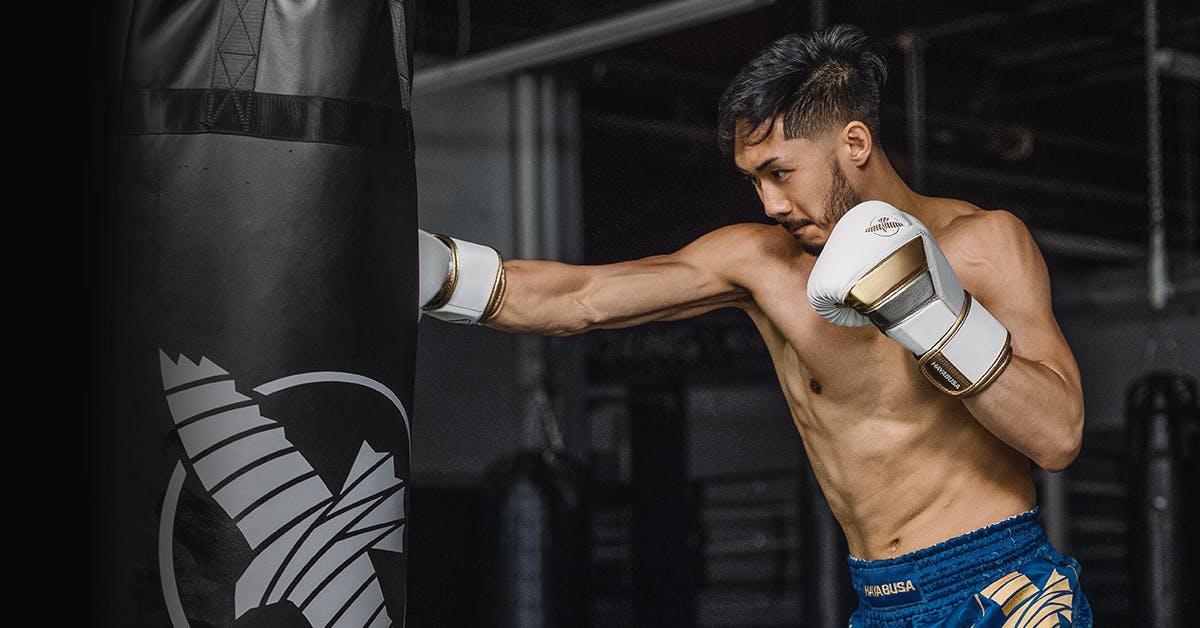 Improvements
Over time, Hayabusa boxing gloves have evolved to their present form. We listen to our customers — people who have worn many versions of our gloves — as well as professional fighters and trainers. Our goal is to put the best gloves on your hands, and listening to feedback is paramount in that quest. We are strict in our approach in continuously looking to improve and perfect how boxing gloves are made. This commitment is ongoing and will not stop as we advance and keep pushing the limits regarding performance and protection.
One essential element in a properly designed and constructed boxing glove is thumb placement. Injuries can happen if the thumb placement in the glove is misaligned. That's a feature we've perfected in our boxing gloves. It also promotes the hand's ability to make a natural fist inside the glove.
Another element that may not immediately come to mind is how your hands fit within the pocket of the glove. Your hand should not swim in that space. The fit is meant to be snug. By keeping your hand in place, it accentuates the level of protection the glove provides and encourages proper wrist alignment. If an athlete's wrists are misaligned, and their hand is shifting within the glove, the chances of injury, particularly of the wrists, increases. This is the reason some gloves are laced, to properly cinch a hand in place. Unfortunately, a laced glove will not feature the wrist protection and support for which Hayabusa boxing gloves are known.
Our priority is to produce equipment that meets the highest of standards and expectations. We want our quality and craftsmanship to be the best and we're always looking to improve. We believe in our boxing gloves so much we've implemented a 100% Satisfaction Guarantee. Athletes have 90 days to train with our gloves. If they are unsatisfied with the performance of the gloves, they can return them.
That's the sign of a company that makes the best boxing gloves on the market.