Boxing has ignited in popularity over the past few decades, evolving from a pro level-only sport to a workout anyone can enjoy. To support your boxing goals, we've conveniently bundled all necessary boxing equipment into our training kits to prepare you as you take the mat. We're showcasing the best training kits for kickboxing, boxing, muay thai, and jiu jitsu to meet the needs of every fighter, from beginner to advanced.
As someone brand new to the sport, you may be wondering, what boxing equipment do I need to start? Or, even if you've been a fighter for years, you may want to know, is there a specific All-in-One Boxing Gear best for advanced boxers?
In this blog, we explore the ultimate boxing bundles including award winning boxing gloves, best boxing shoes, protective equipment and fight wear to equip you for kickboxing, boxing, muay thai, or jiu-jitsu journey.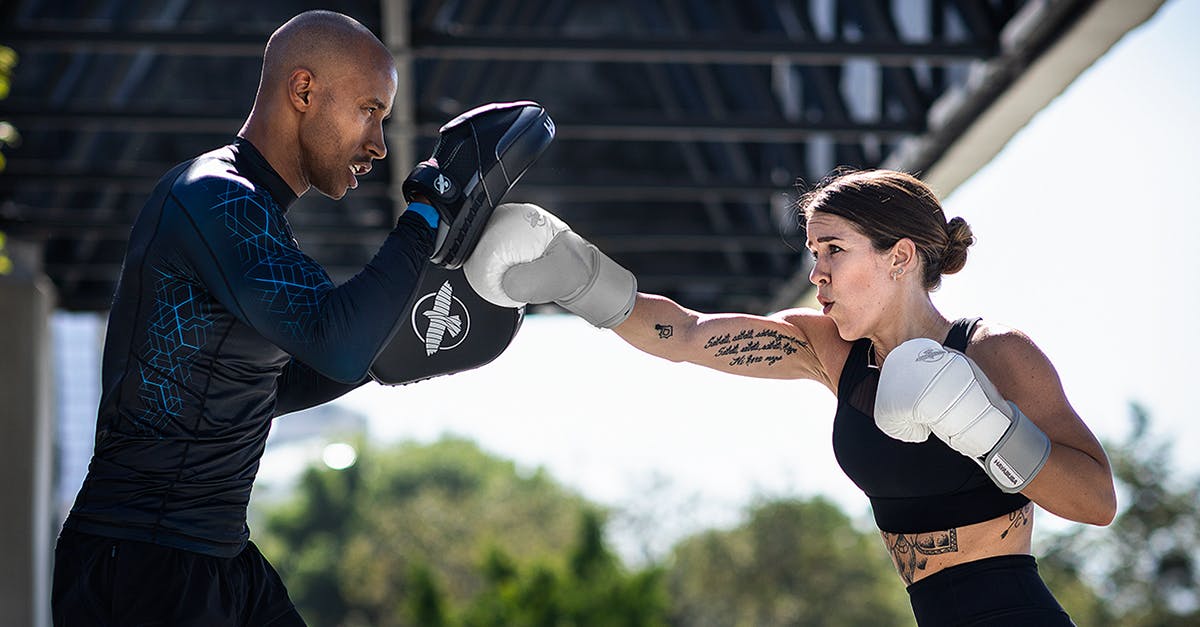 Top Equipment Bundles For Boxing and Kickboxing
Boxing and kickboxing are high-intensity, which means even as a beginner, you can't step on the mat without guarding yourself against injury. Whether you're doing bag work, sparring with a partner, or upping the intensity as a competitive fighter, having the support of premier boxing gear will help you perform at your best. In the following, we'll explore the Top 3 Hayabusa Boxing Equipment Bundles specially crafted for boxers and kickboxers' needs.
#1 - T3 Boxing Gloves Training Kit
To properly prepare for a boxing fight, you'll need total hand protection. Most turn to the convenience of the T3 Boxing Gloves Training Kit. This kit is ideal for everyone from beginners to high-level boxers, and it comes with all the Hayabusa boxing equipment basics you'll need to train and fight.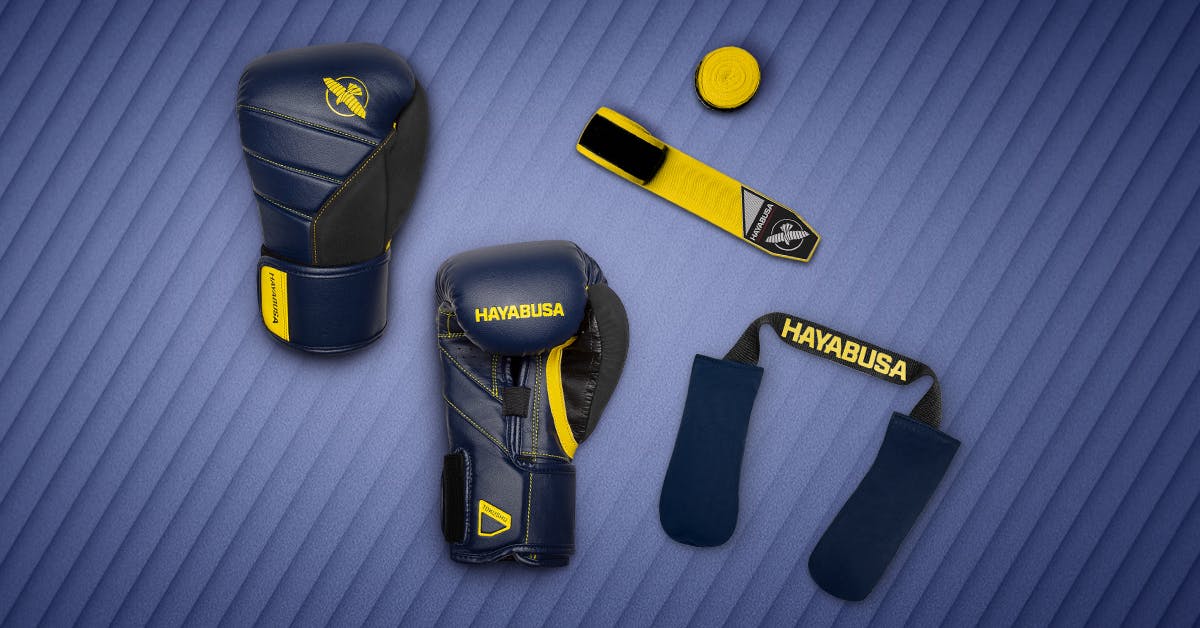 It includes the world-renowned Hayabusa T3 boxing gloves, customized stretch hand wraps, and boxing glove deodorizer. Known for their premium comfort and precise fit, the quality of the T3 Boxing Gloves are unmatched. With multi-layered technology foam composition and dual-x interlocking wrist straps, they deliver the ultimate in knuckle and wrist protection. 
When paired with the ultra-soft stretch wraps, which conform to your hands, you have the extra support you need to spar. Then, to keep your boxing gloves looking and smelling fresh, the deodorizer eliminates odor and prevents the growth of bacteria, mold, and mildew. 
#2 - Pro Boxing Training Kit
For advanced fighters, the Pro Boxing Training Kit is equipped with the best boxing shoes, shorts, and socks to help you fight with confidence. The men's boxing shoes are lightweight with a form fit and flexible rubber soles for a greater grip and control on the mat.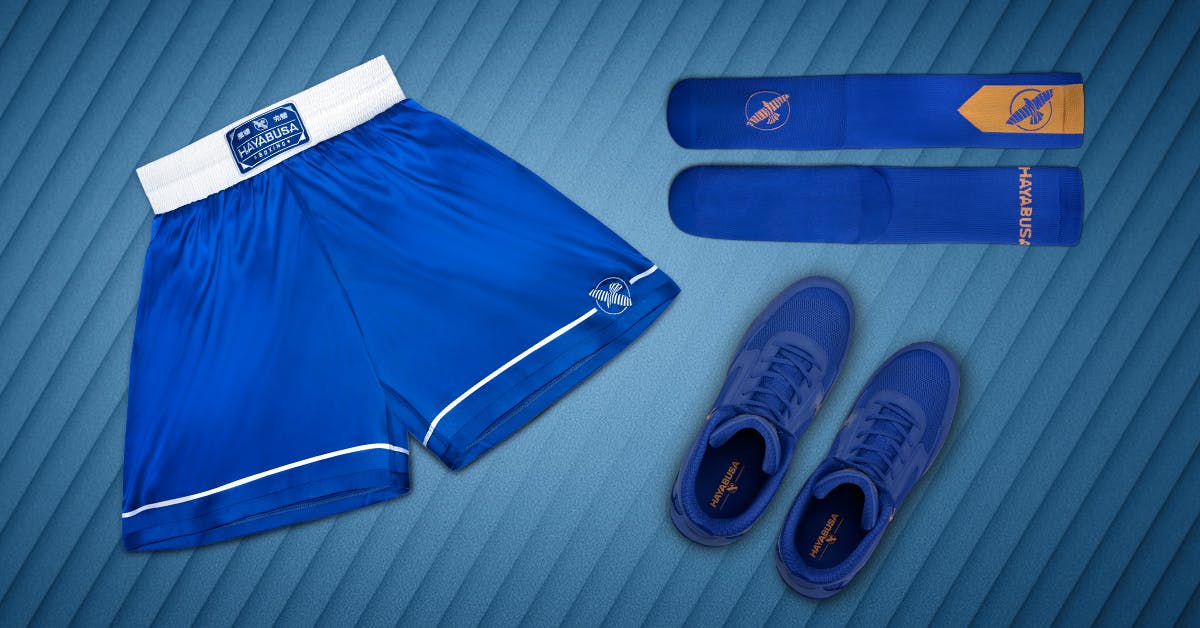 Meanwhile, the boxing shorts and socks have a light and soft feel for maximum comfort during workout sessions with a boxing trainer or your next competition. The roominess of the shorts promotes agility, and the socks have a mesh top to wick away sweat as you spar. 
#3 - Striking Training Kit
The Striking Training Kit provides protection for the hands and shins with T3 Boxing Gloves and T3 Striking Shin Guards for kickboxing. Each is designed for a comfortable and precise fit, so you can focus solely on your next strike or kick. Plus, the MMA shin guards are designed with multi-layered padding extending beyond the outer knee for better coverage protection. 
And, with any MMA training equipment or bundles, you'll want to consider a boxing mouth guard as an add-on when transitioning from bag work to sparring or fighting in competition. Wherever there's a chance of direct contact, you'll want ample protective support.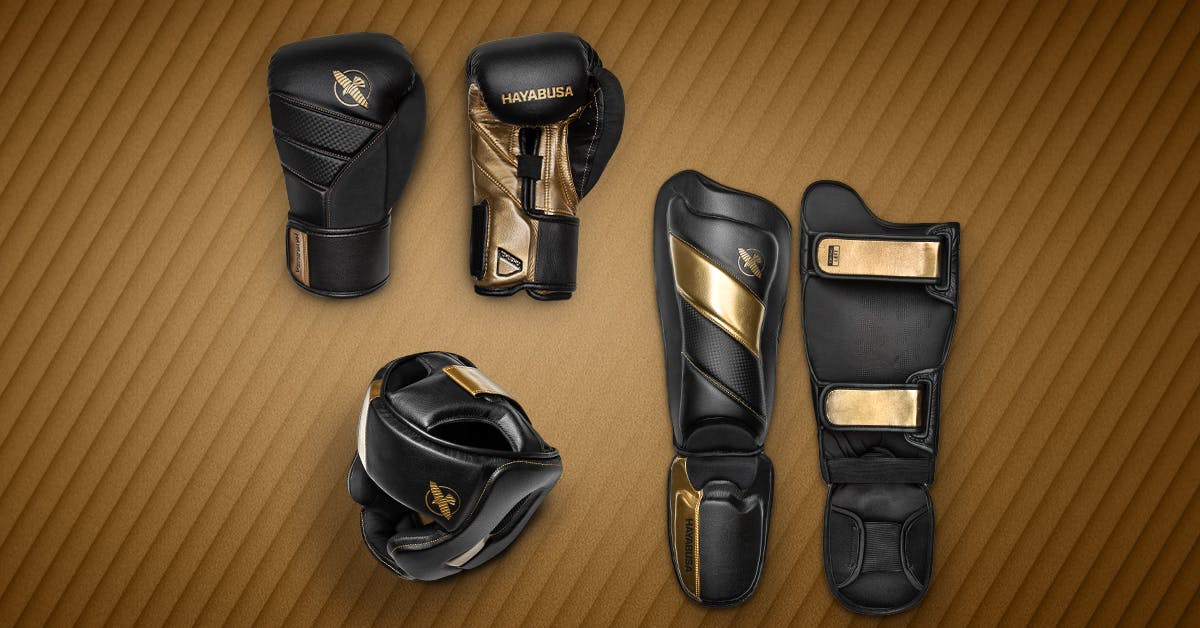 And, with any MMA training equipment or bundles, you'll want to consider a boxing mouth guard as an add-on when transitioning from bag work to sparring or fighting in competition. Wherever there's a chance of direct contact, you'll want ample protective support.
Considering martial arts training in addition to your boxing routine?
Our blog, Jiu Jitsu vs. Muay Thai: Which Should You Choose?, goes in-depth about the differences between movements and rules, and how both jiu jitsu and muay thai are beneficial for self-defense. It'll also help you determine the specific equipment you'll need.
Top Equipment Bundle For Jiu-Jitsu Training
Fighters on the mat aren't exclusive to boxers. MMA, including muay thai and jiu-jitsu, require its own special equipment as well. Though also a combat sport, jiu-jitsu focuses on groundwork and grappling sans boxing gloves. Therefore, martial arts require protection for the rest of the body versus focusing solely on the hands.
The Jiu-Jitsu Gi Training Kit conveniently packages the necessary training apparel. It includes a Brazilian Jiu Jitsu Gi and Jiu Jitsu Belt, both made of lightweight, breathable cotton for ultra-comfort and unrestricted mobility. Though soft to the touch, the best jiu jitsu gi is designed to endure years of training with reinforced lapels and knees for long-lasting durability, and a stretch drawstring for a customizable fit.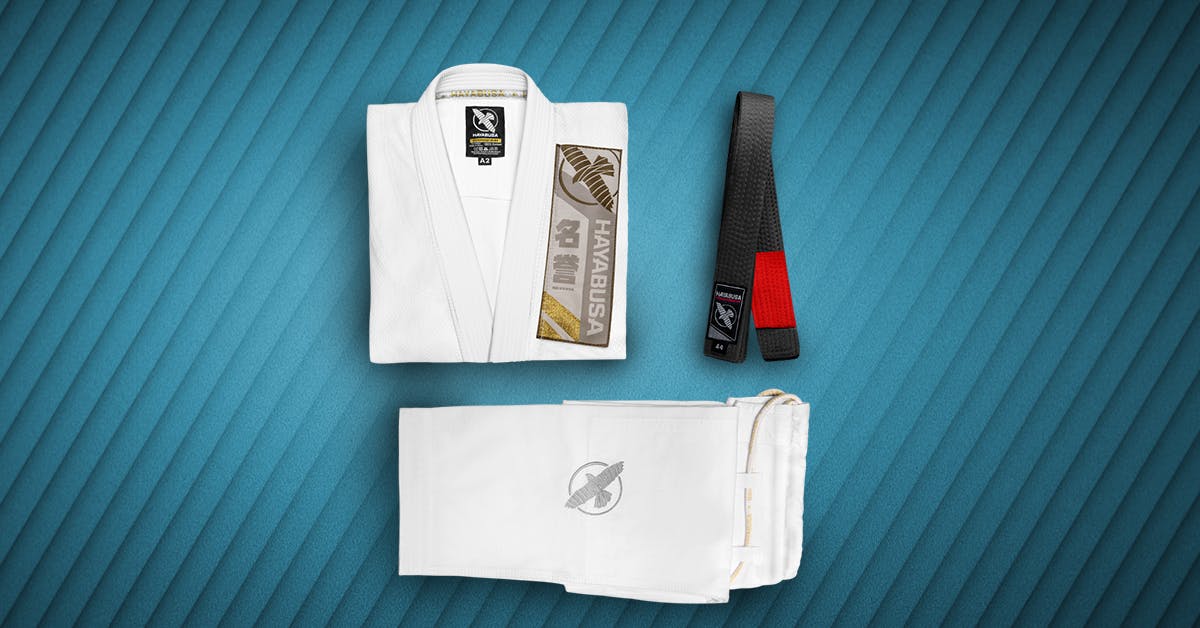 Best No-Gi Jiu Jitsu Equipment Bundle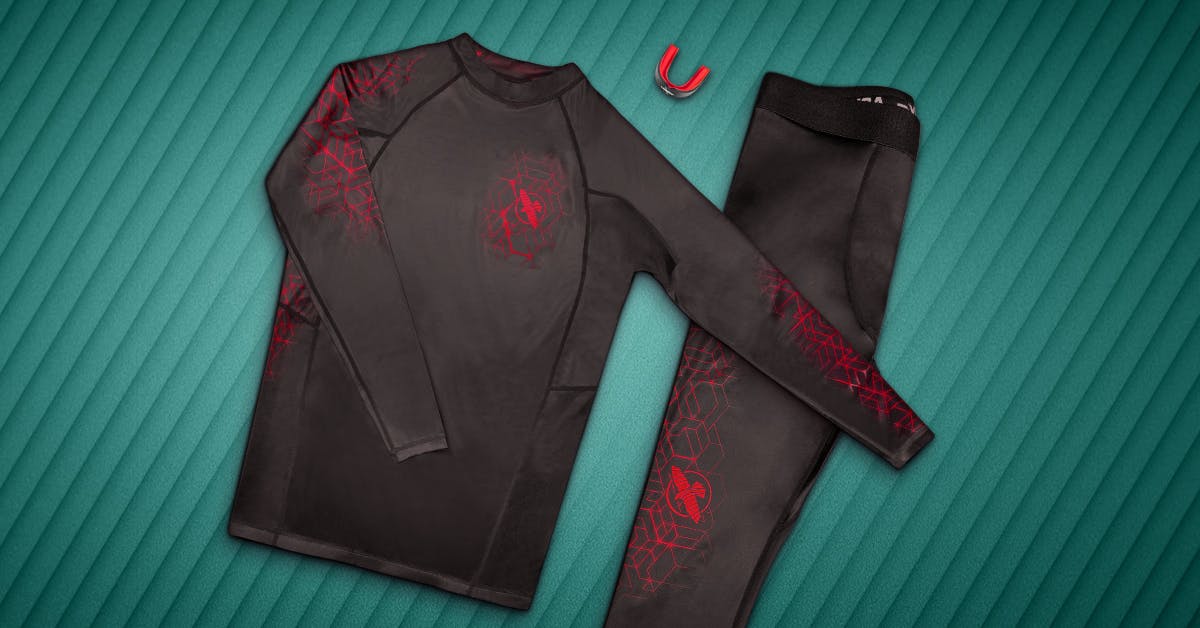 Both the rash guard and spats have a silicone waistband to keep them locked in place. And the rash guard has reinforced flatlock stitching for maximum durability. Whereas, the spats are designed to optimize body temperature to support muscle functioning as you train and fight. 
Also, the addition of MMA mouthguards in these kits is essential to protect the teeth, gums, lips, and jaw. You'll never have to worry about them shaking loose no matter how intense the training may be. All Hayabusa boxing mouthguards are made with moldable silicone gel to secure a tight fit and prevent injury.
No matter which sport you choose, each is rooted in starting with a strong foundation. That's why it's also important to invest in quality boxing training equipment. To support your boxing workouts and training goals, we've got you covered with a full lineup of training kits and apparel to fully equip you for your next fight.