When it comes to workout clothes for women, there is no shortage of options. But how should one go about choosing the right workout clothing, boxing shorts, in particular? After all, a poorly designed pair of shorts can be restrictive and affect performance during a boxing workout routine, so it's best to be selective. 
In this blog, we'll highlight three main factors to look for in boxing shorts for women: fit, fabric, and features. Each is equally important, as well as style, and our Hayabusa boxing apparel for women has you covered.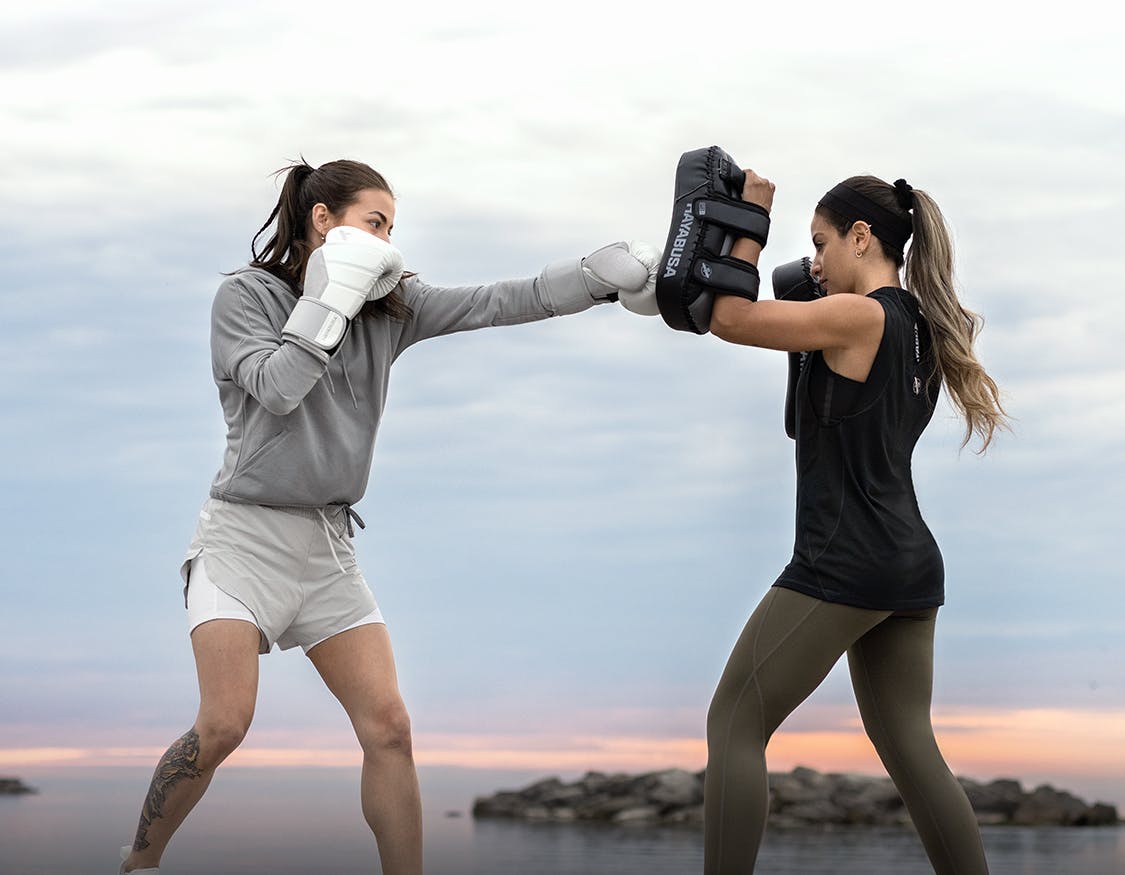 Finding the Best Boxing Shorts Fit for Comfort and Mobility
When preparing for a boxing workout or any combat sports, you'll want women's boxing shorts that can easily move with you. The type and quality of fabrics, but so does the actual fit. Measuring for the waist and hips ensures you have the best boxing apparel to fit your body. 
For the waist, use a measuring tape to wrap horizontally around the narrowest part. And when measuring the hips, use the tape to measure horizontally around the fullest part. Gauge which range your measurements fall into when choosing your shorts size. 
Keep in mind, that as with being fit for boxing gloves, you'll want them to feel snug but have the ability to move without restriction.
Selecting Lightweight Fabric for Peak Performance
It's also essential to choose women's boxing shorts that are made with a lightweight fabric with enough stretch to adapt to every jump, kick, and punch. The Mid-Rise Layered Shorts have a built-in silky smooth base layer - similar to biking shorts - for full hip, butt, and upper leg coverage. 
Paired with outer relaxed fit shorts with an elasticized waistband and braided drawcords, the shorts deliver a light and airy feel. Alternatively, the best high-waisted workout shorts provide instant comfort. The diamond-quilted material used in the Hayabusa Quilted Boxing Shorts have a lightweight softness that allows you to move freely. 
Plus, when combined with the relaxed high-waist fit and silicone-lined drawstrings, you can loosen and tighten as needed for optimal movability and support.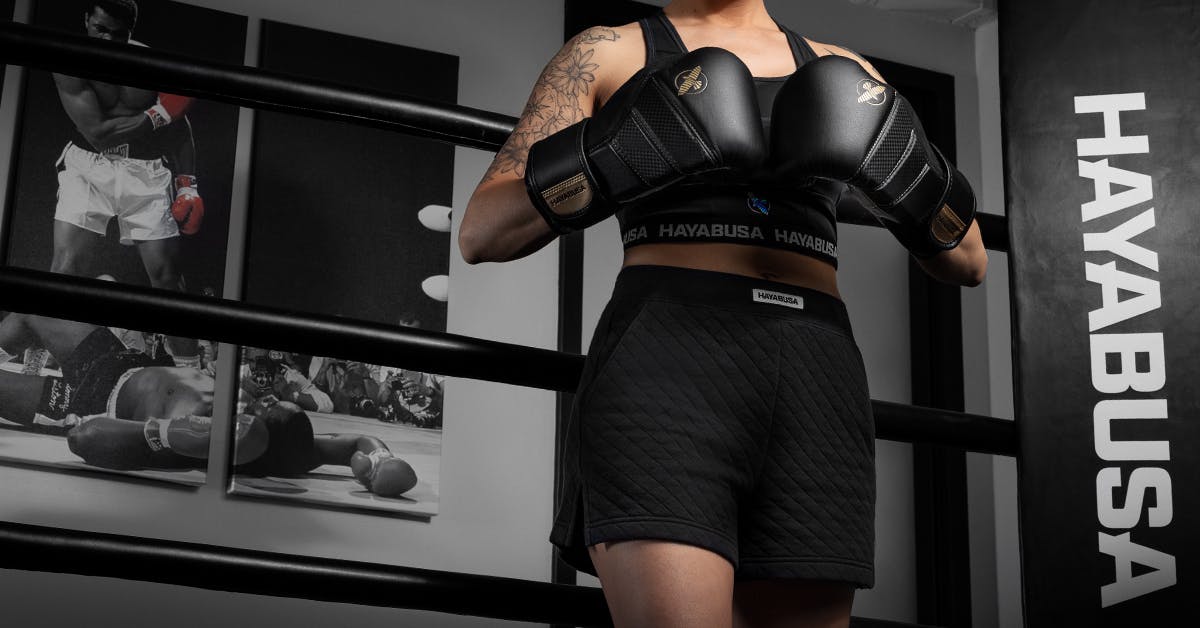 Best Boxing Shorts: The Features Make the Difference
Though finding the right boxing shorts starts with finding your personalized fit and ultra-comfortable fabric, there are certain features that make the difference. The cut is one of them. With the Mid-Rise Layered Shorts, the curved cut promotes maximum mobility for stretching, warmup exercises, or fighting. 
Meanwhile, the loose, relaxed cut of the high-waisted women's training shorts allows for agility around the ring or on the mat with ease. Also, both boxing shorts styles have discrete pockets that add functionality to store locker keys or other small items during your boxing training session.
Of course, the design wouldn't be complete without the iconic, custom-embroidered Hayabusa patch. It symbolizes a dedication to quality, strength, and durability you can rely on. And, as you evaluate which women's lifestyle shorts work best, complete your boxing gear look with the perfect pair of boxing gloves. 
Training and sparring just isn't the same if you're not using the best boxing gear available. Our boxing glove guide will help you in choosing the right boxing glove weights and sizes. While boxing gloves for women and men are essentially the same, the difference is in the weight, style, and purpose for which you'll need them.
Pro boxers and beginners alike deserve premium professional boxing apparel to elevate their boxing workouts. No matter if you're searching for women's boxing gloves, high-rise boxing shorts, home boxing equipment, and more, Hayabusa will get you ready for your next fight.