Boxing has a place for everyone, from beginners to seasoned pros, and everyone in between. Some train as a fun way to stay in shape, while others eventually enter the world of professional boxing, fighting toward a specific goal. 
For those preparing for their first competition, there are boxing weight classes to ensure a fair fight and prevent injury among competitors. The different divisions range from strawweight to heavyweight and create separation in an unbiased way. 
So, what are the weight classes in boxing and how are they determined? And what do you need as a professional boxing competitor? In this blog, we'll illustrate the standard boxing weight classes in order. Plus, we'll talk about how the weigh-in process works and what you'll need to reach a champion level.
Wherever you fall on the boxing weight classes chart, you'll have a better idea of what to expect.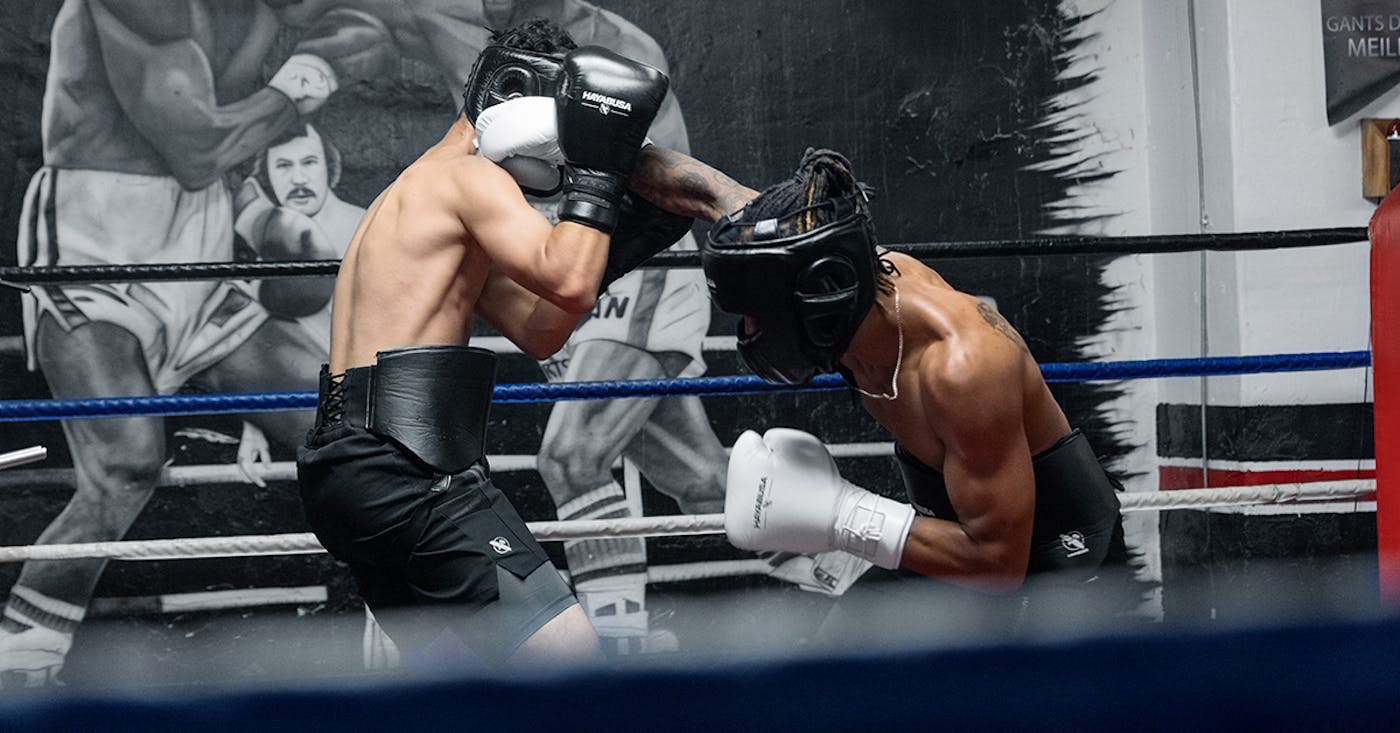 What Are the Weight Classes in Boxing?
There are 17 boxing weight classes, starting at 105 lbs. for the strawweight division, ranging all the way up to 200+ lbs. for heavyweight status. Since some divisions have only a few pounds separating them, fighters might fluctuate back and forth depending on the competition. 
Additionally, women's boxing weight classes are the same as men's, though there may be one additional division - atomweight - for female fighters weighing in at less than 102 lbs. As for amateur boxing weight classes, there may be subtle differences, though they also have a similar breakdown. The boxing weight classes in order are as follows:
Strawweight - under 105 pounds
Light flyweight - 108 pounds
Flyweight - 112 pounds
Super flyweight - 115 pounds
Bantamweight - 118 pounds
Super bantamweight - 122 pound
Featherweight - 126 pounds
Super featherweight - 130 pounds
Lightweight - 135 pounds
Super lightweight - 140 pounds
Welterweight - 147 pounds
Super welterweight - 154 pounds
Middleweight - 160 pounds
Super middleweight - 168 pounds
Light heavyweight - 175 pounds
Cruiserweight - 200 pounds
Heavyweight - 200+ pounds
Separation into different groups ensures a fighter who weighs less doesn't go up against one who weighs nearly twice as much. It also keeps the focus on skill, technique, and performance rather than size and stature. 
Though, when it comes to weight classes in boxing, heavyweight boxers grab the most attention, thanks to icons like Muhammad Ali, Joe Louis, and Mike Tyson. However, each division leaves room for fighters of any boxing weight class to step up and make their mark.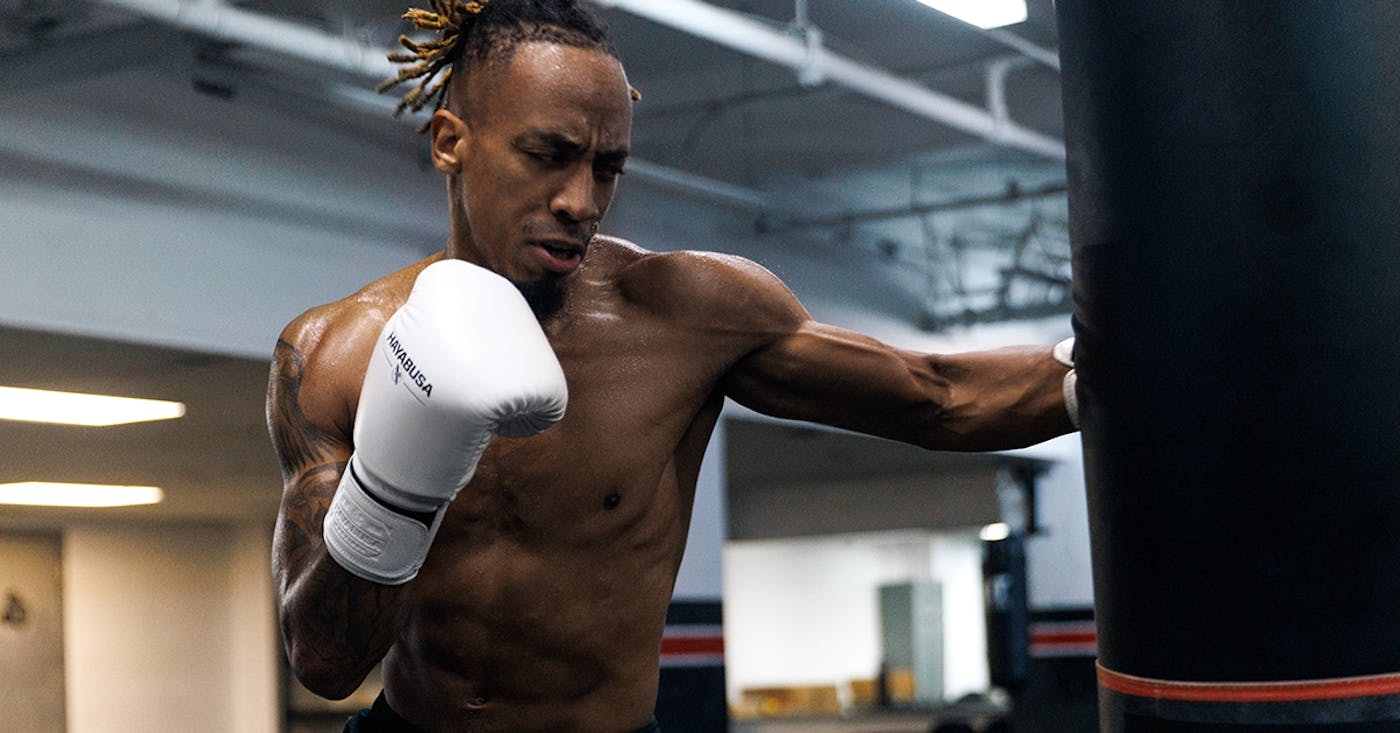 Breaking Down the Boxing Weigh-In Process
The weigh-in process is a critical part of any professional boxing competition. The official weigh-in normally takes place a day in advance of the fight. Then, on the day of the fight, there's a secondary weigh-in. 
At this point, fighters cannot exceed 10 lbs. above their assigned weight class in order to compete. This ensures everyone meets the professional boxing requirements by division. With that being said, it's common for fighters to "drop weight" days before a competition to meet specific boxing weight classes. 
Fighters may initially try to lose as much weight as possible - through the use of sauna suits and ramping up rigorous training - to then meet the maximum weight allowance of their division before they face their opponent.
As boxers continue training and building muscle, they typically advance weight classes. Therefore, fighters can win in multiple divisions, which makes it possible to take both lightweight and heavyweight titles throughout the course of a boxing career.
However, every fighter knows boxing isn't just about weight and force. It also requires strategy, quickness, and landing impactful punches. This kind of discipline takes time to perfect and maintain over time but can become a fighter's secret weapon.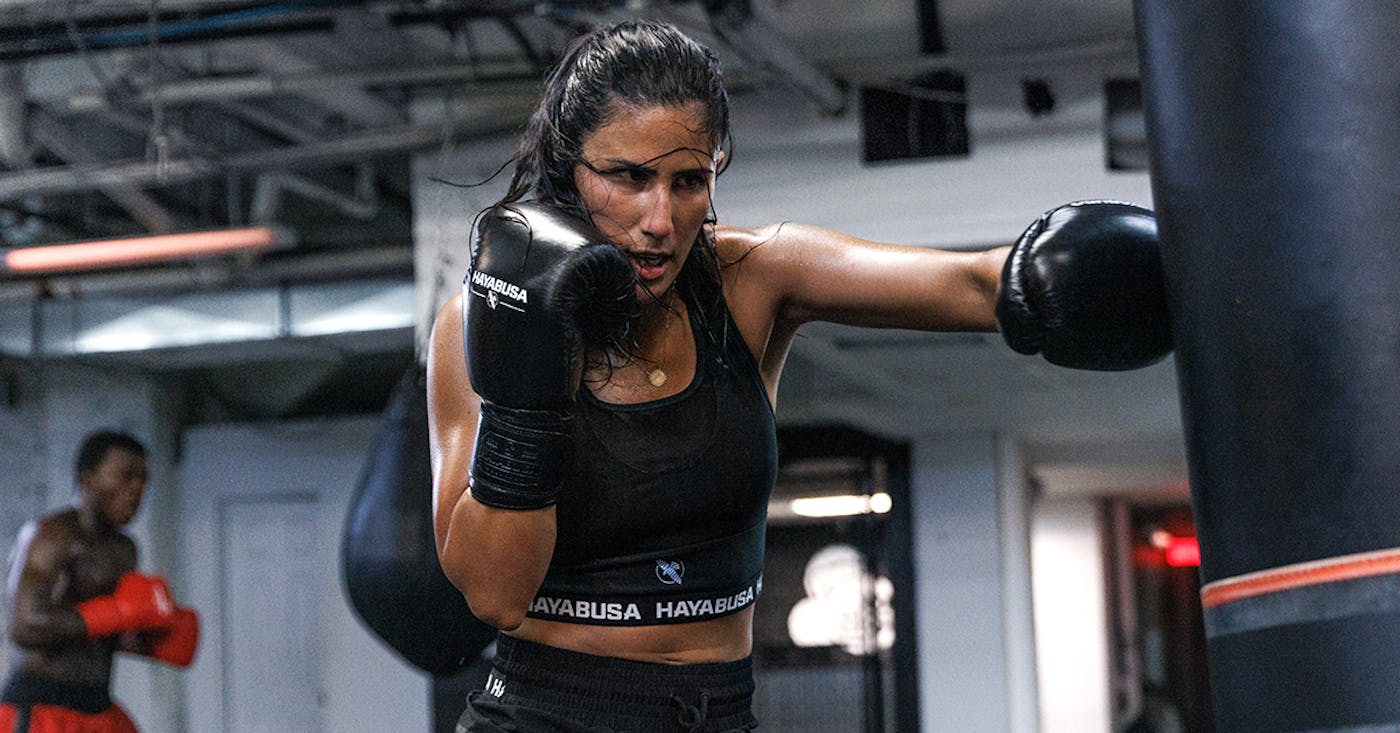 As with boxing weight classes, there is also a range of boxing glove weights to choose from. For professional boxing, these range from 10 oz. to 18 oz. depending on hand size. Heavier boxing gloves have more padding to soften the blows which is crucial in competition. 
Boxing training gloves are usually a size or two smaller and are used for sparring and bag work training. However, competitive fighters of all boxing weight classes favor the Hayabusa T3 Boxing Gloves as part of their go-to gear. 
Recognized as the best boxing gloves for pros, they uphold a quality design and comfortable feel which is ideal for training. Plus, the premium Vylar® exterior ensures protection and amplifies performance. And the boxing gloves are equipped with special interlocking technology to maintain a secure fit. 
Competitive fighters also have the craftsmanship of the Hayabusa T3 Lace Up Boxing Gloves to rely on. Made with the same renowned hand support and knuckle protection, the lace-up design creates a customized fit. Additionally, the multi-layer foam promotes optimal impact absorption and the XT2® fabric keeps the lining fresh for longer.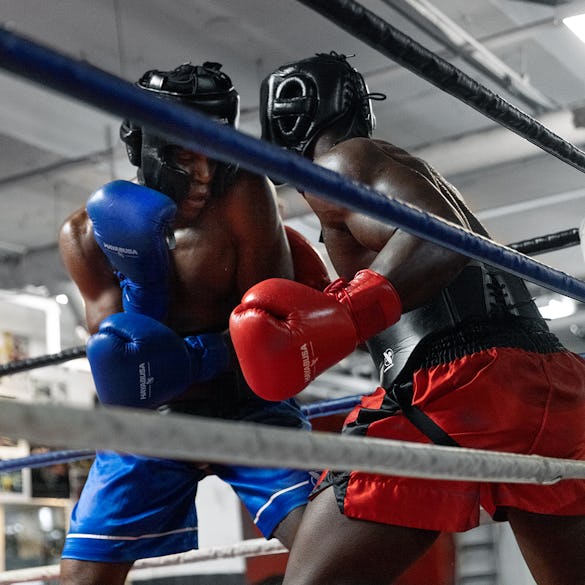 In addition to choosing the right boxing gloves, investing in professional boxing shoes is equally important. When competing, you'll want shoes that make it easy to shift around the mat and grip as needed to land solid punches. 
Hayabusa Pro Boxing Shoes are specially designed for ring matchups to support precise footwork and mobility. They're lightweight, durable, and deemed by fighters as the best boxing shoes for competition. 
In professional boxing, fighters want to take every advantage they can. But whether you're just getting started or on your way to becoming the next heavyweight champ, you deserve the gold-star treatment when it comes to your gear.
Equip yourself with the best boxing gloves and boxing shoes to support you in the ring from head to toe. Hayabusa's advanced designs use the latest technology, allowing fighters to perform at their peak. When you train with the best, you'll be well on your way to your next championship title regardless of your weight class.